Members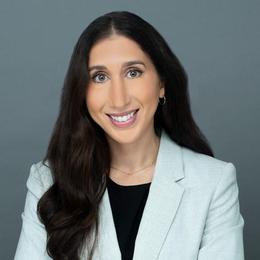 Member Profile
Rachel Bengino
Associate
Thornton Grout Finnigan, LLP.
100 Wellington Street West
Suite 3200
Toronto Ontario Canada , M5K 1K7
T: 4163041616
F:
Professional Bio:
Rachel Bengino is an associate at Thornton Grout Finnigan LLP practicing exclusively in the area of restructuring and insolvency, including workouts, refinancing, receiverships, bankruptcies and the enforcement of security and rights between debtors and creditors generally. Rachel acts primarily for chartered banks and other financial institutions and accounting firms across a broad spectrum of industries. She also represents troubled debtors and court-appointed officers such as trustees in bankruptcy, receivers and monitors in Companies Creditors Arrangement Act (Canada) proceedings. Rachel also has gained experience in cross-border proceedings including Takata Corporation, Charming Charlie Holdings Inc., and Performance Sports Group Ltd.
Ms. Bengino is the Co-Chair Director of Programs for the IWIRC Ontario Network. Previously, she served in the role as Director of Website and Communication for the IWIRC Ontario Network since 2015.
Rachel received the Michael MacNaughton Student Writing Award for Insolvency Law in 2015 for co-authoring a paper on the broad scope of the stay of proceedings under the CCAA. She has since authored other publications, including an article published in Rebuilding Success magazine warning receivers about the vacancy exclusion in insurance contracts.