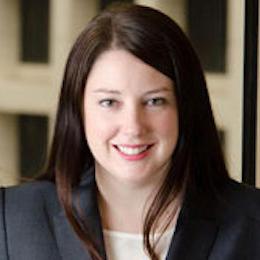 Member Profile
Joanne Collett
Partner
Walkers
Suite 150101507 Alexandra House
18 Chater Road
Central
Hong Kong Hong Kong, ,
T: +852 2596 3354
F: +852 2284 4566
Professional Bio:
Joanne joined Walkers' Hong Kong office in March 2014 where she represents clients in relation to contentious and non-contentious matters including commercial disputes and fund related matters, restructurings and privatisations (including by way of Scheme of Arrangement), enforcement of rights and information gathering. Joanne regularly represents debtors, creditors (both secured and unsecured), shareholders and insolvency practitioners with a focus on commercial outcomes.

Prior Employment Experience
Prior to joining Walkers, Joanne worked for another leading offshore firm in both its Cayman Islands and Hong Kong offices and provided advice and representation with respect to both Cayman Islands and British Virgin Islands laws relating to insolvency, restructuring and general corporate matters, particularly in relation to fund clients and shareholder disputes.
Prior to that she was an attorney in the financial restructuring group of New York law firm Milbank Tweed Hadley & McCloy LLP where she worked on large and high profile bankruptcy cases, and also advised clients with respect to alternatives to Chapter 11, the use of Chapter 15 and the enforcement of security. Before practising in New York Joanne worked in Australia, initially with Finlaysons in Adelaide and subsequently at Blake Dawson (now Ashurst) in Sydney, both of which are leading firms in their respective markets. In Australia, Joanne practised primarily in relation to insolvency matters, representing banks and insolvency practitioners, as well as general commercial litigation.
Admissions:
2010 - Grand Court of the Cayman Islands
2008/2009 - New York State Bar, First Department and Southern District of New York
2003 - High Court of Australia and the Federal Court of Australia
2002 - Supreme Court of South Australia
Join the IWIRC Community
A world of benefits is just a click away.