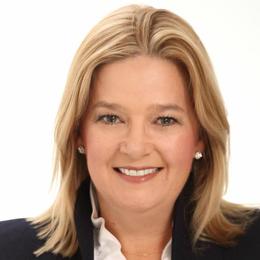 Member Profile
Rose Kehoe
Director
Duff & Phelps
Suite B1, 23/F United Centre
95 Queensway Admiralty Hong Kong , -
T: +85296136325
Professional Bio:
Rose Kehoe is experienced in financial and operational restructuring including the development and implementation of restructuring plans, non-performing loan management, litigation support including expert opinion in valuation, insolvency related matters (taking appointments as a liquidator in Hong Kong) and financial accounting in Hong Kong, Thailand and Australia.
Rose has been present in Asia since 1997 when she first undertook a role with Citibank in Thailand to conduct strategic planning in advance of the Asian Financial Crisis. She was later seconded to Bangkok Bank via restructuring advisors Ferrier Hodgson, where she managed a portfolio of high value non-performing loans and subsequently undertook further assignments in financial restructuring and creditor advisory directly with Ferrier Hodgson in Thailand and Hong Kong.
Rose has worked with Standard Chartered Bank, Hong Kong in the Alternative Investment Group and has also applied her business acumen as an independent consultant in restructuring and business turnaround.
Her sector experience includes industrial manufacturing (clothing, canning, rubber, petrochemicals and steel works), hospitality, wholesale and retail distribution (fashion) and media (radio and television production).
She holds a Master of International Finance from Deakin University, Australia and earlier qualified as a Certified Practising Accountant with CPA Australia. In 2015, Rose was awarded the Vice Chancellor's Award for Outstanding Academic Achievement in relation to her master's degree of which there is only one medal conferred per faculty per year.
Rose is uniquely positioned with skills in both accounting and finance. She has strong quantitative skills and her approach to problem solving is thorough. Rose is known for her ability to identify key issues in complex and time sensitive situations and her persuasiveness in guiding decision making.
· Joint liquidator of an upscale Hong Kong based seafood restaurant.
· Assessment of the quantum of damages relating to liability claims in a case heard by the Hong Kong International Arbitration Centre.
· Restructuring of a Hong Kong based (1) restaurant group and (2) wholesale and retail footwear/fashion distribution business.
· Overall business assessment of a clothing manufacturer in Hong Kong and liaison with institutional lenders to secure interim working capital.
· Expert opinion in valuation as written testimony to be included in a petition to the Grand Court of the Cayman Islands.
· Participation in the development of a multi-creditor turnaround plan for a Thai steel mill (US$600m).
· Administration of the Thai Bankruptcy Court approved Thai Petrochemical Industry PCL Debt Rehabilitation Plan (US$3.8bn in loans) including coordination of a 100+ creditor debt-for-equity swap.
· Management of a non-performing loan portfolio (>US$500m) for Bangkok Bank including multi-creditor workouts and in line with emergent regulatory guidelines.
Join the IWIRC Community
A world of benefits is just a click away.