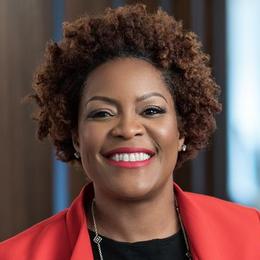 Member Profile
Demetra Liggins
McGuireWoods
845 Texas Avenue
24th Floor
Houston TX United States , 77002
T: 713.353.6661
F: 832.255.6371
Professional Bio:
Demetra Liggins focuses her practice on insolvency and reorganization, including representation of banks, indenture trustees, secured and unsecured creditors, and acquirers of assets from bankruptcy estates. She has litigated contested matters, adversary proceedings, and plan confirmations.
Ms. Liggins has also represented clients at the appellate level before the District and Circuit Courts of Appeal. She helps analyze the potential effects of a bankruptcy on corporate and financial transactions and litigation and engages in bankruptcy-related litigation.
She is licensed to practice in Texas and New York, before the Fifth Circuit Court of Appeals, and before the U.S. District Courts for the Eastern, Northern, Southern, and Western Districts of Texas. She has been named among the Texas Rising Stars® and recognized as one of Houston's "Top Lawyers" and "Lawyer on the Fast Track" by H Texas Magazine.
Her activities include serving as Director of the Texas Young Lawyers Association, Chair of the Scholarship Committee for the Houston Lawyers Association, Chair of the Child Adoption Committee of the Houston Young Lawyers Association, Secretary of the Board of Directors for Spaulding for Children, and Preceptor for Transformations. She previously served as Chair of the Houston Bar Association's Bankruptcy Section in 2009-2010 and received the President's Award from 2005-2006. She is also actively involved in the State Bar of Texas, American Bar Association, Turnaround Management Association, and American Inns of Court.
She received her J.D., cum laude, from Cumberland School of Law at Samford University in 2000 and her B.S. in Business Administration, cum laude, from Christian Brothers University in 1997. She previously served as a Law Clerk for the Honorable U.W. Clemon in the U.S. District Court for the Northern District of Alabama in 2000-2001.
Join the IWIRC Community
A world of benefits is just a click away.