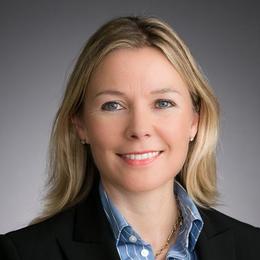 Member Profile
Sonya Van de Graaff
Avonhurst
70 Pall Mall
London UK, SW1Y 5ES
T: 0207 920 4039
Professional Bio:
Sonya Van de Graaff is a partner in the Business Restructuring & Insolvency Group of Morrison & Foerster's London Office. Her practice focuses on European restructuring, distressed investing, and financing, including direct lending. Ms. Van de Graaff advises funds and other investors (whether individually or in ad hoc groups) involved in these markets. In particular, she has experience in identifying and analyzing distressed investment opportunities and restructuring strategies, including in relation to NPL auctions. Ms. Van de Graaff also advises private creditors and shareholders in connection with financial institution restructurings, where government intervention could result in disparate treatment of private investors. In addition, she regularly advises on issues arising out of settlement of LMA as well as hybrid debt and claims trades. Ms. Van de Graaff graduated from the Queensland University of Technology with first class honours, and earned a Masters of Law degree from King's College at the University of London on a full Commonwealth Scholarship. She is licensed to practice in England, Wales, and Australia. Ms. Van de Graaff is also a member of the Council for the Insolvency Lawyers Association (UK) (and a member of its BREXIT working committee liaising with the government), and is licensed to practice in England, Wales and Australia.
Join the IWIRC Community
A world of benefits is just a click away.