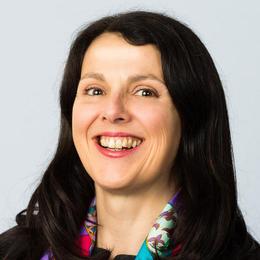 Member Profile
Raquel Agnello QC
Barrister
Erskine Chambers
33 Chancery Lane
London United Kingdom , WC2A 1EN
T: 020 7242 5532
Professional Bio:
Raquel is a sought-after specialist in insolvency, company and commercial litigation.
She is a highly-regarded expert in the area of pensions and insolvency, in particular the 'moral hazard' provisions. She has led on many high profile cases on behalf of the Pensions Regulator, including on Nortel and Lehman in the Supreme Court. She acts in ground breaking bankruptcy cases such as Re Moore, listed before a specially constituted Divisional Court. She was retained to advise the company and supervisors on the New Look company voluntary arrangement. She advises corporate groups in relation to proposed restructurings and pension issues, including risk assessment.
Since 2001, she has sat as a Deputy Insolvency and Companies Court Judge ( formerly Registrars ) hearing both corporate and insolvency matters.
In 2015 she was named Legal 500's Insolvency Silk of the Year. In October 2012 and October 2016, she was named 'Barrister of the Year' at the TRI Insolvency and Rescue Awards. In January 2012, she was selected as one of the 'Hot 100' by 'The Lawyer'.
Raquel is fluent in French and Portuguese.
Join the IWIRC Community
A world of benefits is just a click away.