Members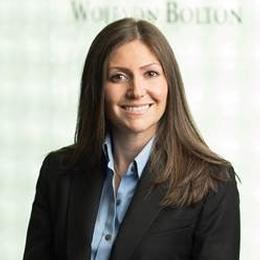 Member Profile
Michelle Hutton Bass
Attorney
Wolfson Bolton PLLC
3150 Livernois
Suite 275
Troy MI United States , 48083
T: 2482477070
F: 2482477099
Professional Bio:
I have been practicing consumer bankruptcy, restructuring and reorganization for ten years.
I Represent both debtors and creditors in divorce-related bankruptcy proceedings.
I specialize in Chapter 13 reorganization, which span from high net-worth and high income-earning individuals, to individuals seeking to prevent foreclosure or repossession of secured collateral.
I have also represented individuals reorganizing under Chapter 11, as well as individuals and businesses going through Chapter 7 liquidation. I have been successful in practice stopping foreclosures, stripping secured liens and cramming down loans on collateral for individuals seeking to reorganize under Chapters 13 and 11.
I have successfully defended appeals in the Federal Eastern District for the State of Michigan, and the Sixth Circuit Court of Appeals.