Members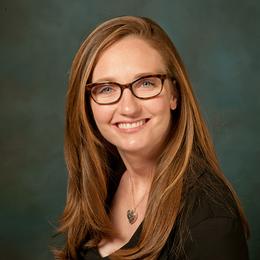 Member Profile
Michelle Repko
AlixPartners
580 California Street
Suite 2050
San Francisco CA USA , 94104
T: 4158488033
F:
Professional Bio:
Michelle Repko is a Director in AlixPartners' Information Management Services group. In over seven years of service at the firm, Mrs. Repko has gained significant consulting experience combined with hands-on management in the areas of bankruptcy case administration and information management. Mrs. Repko uses her skills in analytics, database management and financial modeling to meet bankruptcy filing requirements, develop and manage efforts critical to claims resolution and plan administration, implement turnaround initiatives and support strategic and operational decision making.
A brief description of Mrs. Repko's recent client engagements follow:
• Levitt and Sons, LLC – Analyzed and coordinated the refund of over $1.5 million of customer deposits on unfinished homes. Supported a strategic communication plan to manage vendors and homeowners throughout the case. Performed analysis on over 4,300 claims and formulated objections reducing claims pool from over $5 billion to under $400,000.
• SemGroup – Built a model designed to analyze and approximate the flow of oil through SemCrude's pipeline system, providing a basis for negotiating distributions on $400 million of oil producer liabilities.
• General Motors – Developed a process for addressing and escalating supplier inquiries and stop shipment threats and for executing the release of first day and critical vendor pre-petition payments to over 12,000 GM suppliers. Implemented alternative dispute resolution procedures and negotiated resolutions to hundreds of personal injury litigation claims.
• SP Newsprint – Managed and executed all aspects of Ch. 11 case management, including first day filing preparation, Schedules and SOFAs, 503b9 and unsecured claims resolution and 363 sale closing.

Mrs. Repko has received her BS in Finance , cum laude, from Southern Methodist University. She is actively pursuing her Certified Insolvency and Restructuring Advisor certification and is a member of the Association of Insolvency and Restructuring Advisors. Mrs. Repko also serves on the board of the NY chapter of the International Women's Insolvency and Restructuring Confederation (IWIRC).