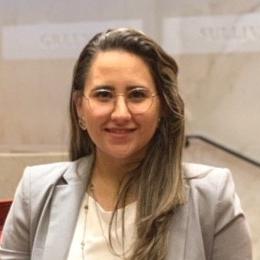 Member Profile
Katherine Elisa Ruiz-Diaz
Attorney Advisor
FEMA
P.O. Box 8008
Caguas Puerto Rico United States, 00726
T: 7875860592
Professional Bio:
I am a public servant working for a federal government agency.
I have a Bachelor's degree in History from Boston University, with minors in French and Biology. I obtained my Juris Doctor from the University of Puerto Rico School of Law. During law school, I was an editor at the University of Puerto Rico Business Law Journal, where I served as the Editor-in-Chief of its Eighth Volume. I was also a member of the team representing the University of Puerto Rico at the 2017 Phillip C. Jessup International Moot Court Competition. I have been participating as a judge at the Jessup Competition since 2020. My particular interests lie in intellectual property law and international law.
Join the IWIRC Community
A world of benefits is just a click away.