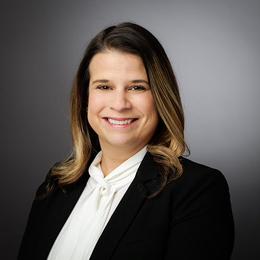 Member Profile
Amy Yurish
Managing Director
JS Held
11710 Plaza America Drive
Ste. 300
Reston VA USA, 20190
T: 703-654-1453
Professional Bio:
Amy Yurish has experience providing forensic accounting and litigation consulting services in the areas of corporate investigation, financial statement analysis, auditor malpractice, and calculation of economic damages. She is responsible for planning and directing all aspects of litigation support including discovery, fieldwork, expert report preparation, analysis of opposing experts' reports, and deposition and trial assistance. Amy has also led and participated in forensic accounting projects and internal/external investigations including matters of bribery and corruption including FCPA violations, employee and executive fraud and defalcation, asset misappropriation, accounting record reconstruction, improper payments, economic damages, insolvency matters, and other issues related to the interpretation and application of generally accepted accounting principles.
Join the IWIRC Community
A world of benefits is just a click away.