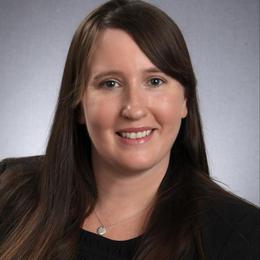 Member Profile
Jillian Leigh Nolan Snider
Shareholder
Tucker Arensberg, P.C.
One 1500 PPG Place
Pittsburgh Pennsylvania USA, 15222
T: 412-594-5588
Professional Bio:
Shareholder in Tucker Arensberg's Insolvency and Creditor's Rights Group concentrating in the practice in the areas of creditors' rights and insolvency, commercial and consumer foreclosure, bankruptcy and commercial litigation, loan workout and restructuring.
Experience in representing:
- Secured and unsecured creditors in bankruptcy, financial restructuring and workout situations, including the representation of numerous unsecured creditors' committees;
- Residential loan Servicers;
- Trade creditors;
- Equipment lessors;
- Financial institutions;
- Public utilities;
- Commercial landlords.
Jillian has significant experience litigating preference and fraudulent transfer actions brought under Chapter 5 of the Bankruptcy Code. Jillian also has experience litigating actions brought under the Fair Debt Collection Practices Act, the Truth-in-Lending Act, RESPA and the Fair Credit Reporting Act.
Practice Areas: Bankruptcy, Insolvency and Creditors' Rights, Commercial Finance, Commercial Litigation, Real Estate Transactions and Title Insurance.
- Council member for the Allegheny County Bar Association, Bankruptcy and Commercial Law Section
- Network Co-Chair, Western Pennsylvania Chapter, International Women's Insolvency and Restructuring Confederation
- Board member, Turnaround Management Association, Pittsburgh chapter
Join the IWIRC Community
A world of benefits is just a click away.