Communications and Newsletter Committee
The Communications Committee's objective is to inform, connect and promote members all over the globe. The committee has created a robust multi-channel communication strategy that includes social media (LinkedIn, Facebook, Twitter) and the IWIRC website. We are focused on driving expanded market awareness of IWIRC through public relations and liaison with other organizations; and highlighting members through enhanced communications and exposure.
To accomplish these objectives, we have developed the following sub-committees:
Newsletter
The newsletter subcommittee is a group of forward-thinking thought leaders providing timely and relevant information to members. The newsletter subcommittee takes the initiative to think of innovative ways to drive member benefits within IWIRC through: providing exposure of members achievements and capabilities; developing relevant topics for future editions; recruiting members to author guest articles; preparing surveys to determine members interests and needs; meeting and interviewing IWIRC members, Judges, US Trustee officials and other restructuring professionals; preparing articles to be featured in the newsletter; and highlighting new and current IWIRC networks; emphasizing sponsors, and contributing members and firms with large numbers of members.
Press Release and Trade Publication
The press release subcommittee is a group of creative individuals providing timely and relevant information about IWIRC and its members to external markets. The press release subcommittee takes the initiative to drive member benefits externally through developing press releases that: provide exposure of members and other accomplished bankruptcy and restructuring professionals; quote members; drive IWIRC market awareness; and identify media contacts. The trade publication committee identifies additional outlets in which IWIRC and its members can be published.
Liaison
The liaison subcommittee is a group of innovative networkers taking IWIRC to the next level. The liaison committee drives member benefits through providing a forum for members to achieve professional and personal public speaking goals. The liaison committee is creating a speakers' bureau and evaluating opportunities to perform CLE programs, network with law schools and liaise with other organizations to promote IWIRC's talented pool of individuals.
Committee Leadership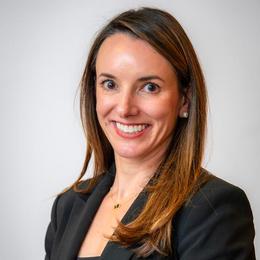 Communications Director
Law Clerk to Hon. Wendy Hagenau
US Bankruptcy Court
Georgia Network
Liaison to the American College of Bankruptcy
United States Bankruptcy Court- ND of Ga.
Georgia Network
Volunteer for this committee by filling out the form below: