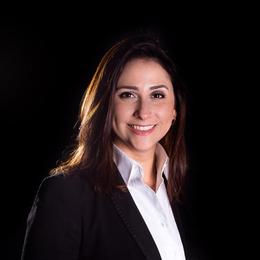 Member Profile
BEATRIZ FANECA LEITE DE SOUZA
PARTNER
FANECA ADVOGADOS
AV. BRIGADEIRO FARIA LIMA, 1811, CJ. 403
SÃO PAULO BRAZIL, 01452001
T: +5511982293938
Professional Bio:
Founder of Brazil Network
Brazilian lawyer specialized in anti-fraud and asset recovery. Additional background on family law and probates.
Academic background:
UNIVERSIDADE PRESBITERIANA MACKENZIE - Bachelor's degree in Law
PONTIFÍCIA UNIVERSIDADE CATÓLICA DE SÃO PAULO - Post-Graduation in Family Law and Probates
ASSOCIAÇÃO DOS ADVOGADOS DE SÃO PAULO - New Procedural Civil Code: Relevant themes
INSPER - Compliance Specialization
FUNDAÇÃO GETÚLIO VARGAS - Applied Corporate Law: Acts and Contracts
PRINCETON UNIVERTISTY - Bitcoin and Cryptocurrency Technologies (online course)
Join the IWIRC Community
A world of benefits is just a click away.