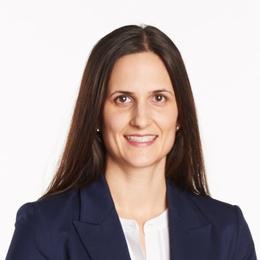 Member Profile
Sara-Ann Wilson
Dentons Canada LLP
77 King Street West
Suite 400, TD Centre
Toronto Ontario Canada , M5K0A1
T: 416-863-4402
Professional Bio:
Sara-Ann is a member of the Insolvency and Restructuring Group in Toronto. Her practice focuses on corporate insolvency proceedings and financial services, including proceedings commenced pursuant to the Bankruptcy and Insolvency Act (Canada) (BIA) and the Companies' Creditors Arrangement Act (Canada) (CCAA). She advises creditors, debtors and other stakeholders as to their respective rights in connection with informal work-outs, security enforcement, receiverships, bankruptcy proceedings, BIA proposals and CCAA proceedings. Sara-Ann's experience extends to complex cross-border insolvency and restructuring proceedings, including proceedings commenced pursuant to Chapter 11 of the United States Bankruptcy Code. She advises bondholder groups involved in restructuring proceedings and regularly represents receivers, trustees, and court-appointed monitors in their respective capacities. Snapshot of Experience: Canadian Counsel to LightSquared Inc., et al., in respect of cross-border insolvency proceedings commenced pursuant to Chapter 11. Counsel to Wilmington Trust, National Association, indenture trustee of a US$200M indenture issued by Nortel Networks Limited in the multi–billion dollar global insolvency proceedings involving the Nortel group of companies. Counsel to the Ad Hoc Group of League Opportunity Fund Noteholders in the CCAA Proceedings of League Assets Corp. Counsel to the Ad Hoc Group of Noteholders in the BioExx group CCAA proceedings. Counsel to Alvarez & Marsal in its capacity as Information Officer in respect of companies involved in over a half billion dollar litigation arising from the sale of asbestos-laden gaskets. Canadian Counsel to Massachusetts Elephant & Castle Group, Inc. et al., in respect of their Chapter 11 cross-border insolvency proceedings. Counsel to the purchaser in the receivership proceedings of Coppley Corp. and the U.S. insolvency proceedings of its parent company. Counsel to Ernst & Young Inc., court-appointed monitor in the restructuring of the Canadian AbitibiBowater entities. Counsel to the largest secured lender in the Tahera Diamond Corporation restructuring in Nunavut. Insolvency Counsel to the largest secured creditor of Air Canada with respect to refinancing arrangements.
Join the IWIRC Community
A world of benefits is just a click away.