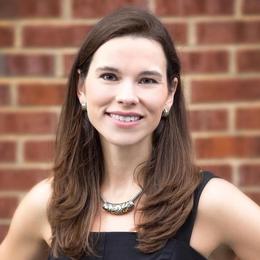 Member Profile
Rebecca F. Redwine
Partner
Hendren, Redwine & Malone, PLLC
4600 Marriott Drive
Suite 150
Raleigh NC United States, 27612
T: 919-420-7867
F: 919420-0475
Professional Bio:
Rebecca Finch Redwine focuses her practice on Chapter 11 and Chapter 7 bankruptcies for both businesses and individuals. Additionally, she counsels clients experiencing insolvency, and assists them in workouts and settlements with various lenders. She has also served as Unsecured Creditors Committee Counsel in Chapter 11 bankruptcies in North Carolina.
Rebecca is a council member for the North Carolina Bar Association Bankruptcy Section Council and serves as co-chair of the Pro Bono Committee. She also provides time as a volunteer attorney for Legal Aid of North Carolina, volunteering monthly with the "Lawyer on the Line" program. She is a board member of the Carolinas Chapter of the International Women's Insolvency and Restructuring Confederation (IWIRC). In the past, Rebecca has served as a board member and volunteer for Read and Feed, a non-profit which assists children with reading and academic skills.
Rebecca was named a North Carolina "Rising Star" in the area of Bankruptcy & Creditor/Debtor Rights by the North Carolina Super Lawyers magazine from 2010 to 2013. Additionally, Rebecca was recognized as a "Legal Elite" in Bankruptcy for 2013, 2014, 2015, 2016 and 2017. She is also included in the 24th Edition of the Best Lawyers in America in Bankruptcy and Creditor Debtor Rights and was named Lawyer of the Year for 2018 Raleigh Litigation – Bankruptcy. Rebecca earned a Phi Beta Kappa key from North Carolina State University (B.A., 2004) and was an honor student at the University of North Carolina School of Law (J.D., 2007).
Originally from Oxford, North Carolina, Rebecca resides in Raleigh, North Carolina with her husband, Philip O. Redwine, Jr. and her sons, Finch and Whitford.
Please feel free to email Rebecca Redwine at rredwine@hendrenmalone.com.
Join the IWIRC Community
A world of benefits is just a click away.