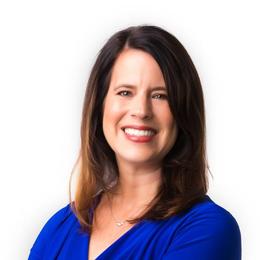 Member Profile
Margot MacInnis
Managing Director
Grant Thornton Specialist Services
2nd Floor, Century Yard
Suite 765
Cricket Square Grand Cayman Cayman Islands, KY1-9006
T: +1 345 926-8800
Professional Bio:
Experience Margot is a Chartered Accountant, Certified Fraud Examiner and Certified Anti Money Laundering Specialist with over 20 years of offshore restructuring and insolvency experience. Margot is highly skilled in financial and operational restructuring, stabilising financial distressed companies, leading insolvency assignments, providing expert or supporting forensic or financial analysis and input to the Court, regulator or in connection with litigated disputes, and conduct of various legal proceedings and asset attachment procedures to enhance recoveries to creditors. Her work involves assessing and establishing restructuring plans, detailed investigations, location and recovery of assets, securing and enforcing collateral internationally and working closely with creditors to establish strategy to maximise their return. Margot's experience covers various industries including alternative investment vehicles, funds, oil and gas, banking, mining, real estate and property investment and manufacturing companies. oil refinery, lumber, food distribution, banking, hedge Her work often has a cross border focus including work in Cayman, BVI, United States, Switzerland, Luxembourg, France, and Asia. Sector experience Appointed under Chapter 15 the foreign representative in a number of high profile bankruptcy and restructuring cases including China Medical, William & Patricia Millard, Platinum Partners. Oversight and management of several hedge fund investment insolvencies, both voluntary and compulsory, including the Offshore Feeders of Platinum Partners Value Arbitrage Fund. Appointed foreign representative to a large telecommunications company in Brazil. Experienced with taking up the Investment Manager role and working with the board in the realisation of the balance of the Fund's portfolio and maximising returns to the shareholders. Our work includes working with the Fund's independent valuer and obtaining management accounts / reports from the investment portfolios working and liaising with regulators and shareholders and realisation of the Fund's remaining assets. Operational experience with alternative investment vehicles including subscription and redemption activities, NAV calculation, deferred compensation arrangements, anti money laundering compliance and shareholder services. Appointed Liquidator (in Cayman) of Sphinx Group of Companies, a group of 22 companies with an investment strategy designed to achieve the returns consistent with the performance of the S&P Index. Work included wind down of the portfolio positions; obtaining Chapter 15 recognition; asset tracing and investigation of third party claims; resolving issues relating to rights and interests of creditors and investors; successful scheme of arrangement to achieve distributions of the US$500m of assets and recoveries from the litigation strategy. Acting jointly with foreign insolvency practitioners for Cayman distressed investment vehicles with assets in Asia, North America and Europe. The assignments include evaluating the conversion and sale of investments; investigations and conduct of various legal proceedings and asset attachment procedures in other jurisdictions to enhance the recoveries available to all creditors.
Join the IWIRC Community
A world of benefits is just a click away.