Members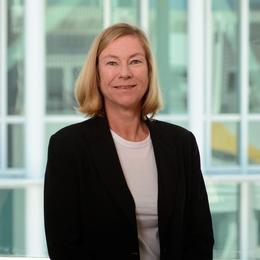 Member Profile
Karen Scott
Senior Manager
Chris Johnson Associates Ltd
C/o PO Box 10510
George Town Airport Grand Cayman Cayman Islands, KY1-1005
T: +1 345-926-0894
Professional Bio:
Provide Transaction Advisory Services and enterprise restructuring solutions to wealth asset and banking clients, as well as manage distressed operating companies across several industries.
Specialize in restructuring, insolvency, advisory and project management and cover cross border matters in the UK, Caribbean, US and Asia.
Undertake soft wind-downs and formal liquidations (both solvent and insolvent) for Funds and other structures; and manage distressed trading businesses in order to execute sale or closure strategies.
Implement and manage rationalisation/elimination projects across jurisdictions for large, global, complex, hedge funds, other wealth asset structures and companies. Also manage corporate banking advisory due diligence projects.
Advise investment managers, directors and other stakeholders on end-of-life strategies for their corporate structures. Address all manner of client wind-down concerns including realisation of outstanding and unclaimed assets, consideration of offshore vehicles for illiquid assets, termination of contracts, process to deal with contingent liabilities including FIN48 (ASC740), and, management of service providers to comply with onshore tax requirements, off-shore regulatory filings and de-registrations, de-listings and liquidating audits.