Members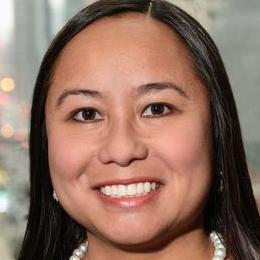 Member Profile
Carolina Y. Sales
Partner
Bauch & Michaels, LLC
53 W. Jackson Boulevard
Suite 1115
Chicago IL USA , 60604
T: 312-588-5000
F: 312-427-5709
Professional Bio:
Carol is a partner at Bauch & Michaels, LLC, where she concentrates her practice on state and federal commercial litigation, business workouts, and reorganizations. She has extensive experience representing debtors and creditors in Chapter 7, 11, and 13 bankruptcy cases. She has represented parties in numerous asset sales, adversary proceedings, and appeals.
She was a member of the National Conference of Bankruptcy Judges (NCBJ) Next Generation Program class of 2014, and she co-authored the Illinois Institute for Continuing Legal Education's (IICLE) chapter on individual Chapter 11 cases.
Carol is IWIRC-Chicago Network's membership co-chair; treasurer of the Diversity Scholarship Foundation, NFP; and a member of the Lawyers' Auxiliary Committee of the Illinois Judges Foundation. Carol also volunteers for the Elder Law and Wellness Initiative (ELWI), a non-profit organization that provides legal assistance to people over 60 years old.
In 2005, Carol obtained her J.D. cum laude from The John Marshall Law School in Chicago, Illinois. During law school, she was a lead articles editor for the John Marshall Law Review and a Distinguished Scholar Award recipient. Carol worked as a judicial extern in the Circuit Court of Cook County for various judges hearing foreclosure cases and later conducted training sessions for new judicial externs.
She received an LL.M. in real estate law, with honors, in 2010. Prior to law school, Carol graduated cum laude from the Marquette University Honors Program in 2002, where she majored in English literature and philosophy and was president of the local chapter of Phi Sigma Tau, the honor society in philosophy. She graduated from Resurrection High School in Chicago.
Carol is licensed to practice in Illinois, is admitted to practice before the United States District Court for the Northern District of Illinois, is a member of its trial bar, and is a member of the bar of the United States Court of Appeals for the Seventh Circuit.