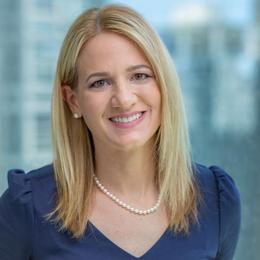 Member Profile
Anne Rasho Vanderkamp
AlixPartners
300 North LaSalle
Suite 1900
Chicago IL USA, 60654
T: 312-705-3913
Professional Bio:
­Anne provides financial advisory, litigation support, and investigative services to boards of directors, including independent directors and special committees, law firms, general counsel, debtors, and examiners or trustees. She typically leads forensic investigations in bankruptcy-related litigation, including investigations regarding fiduciary breaches, fraudulent transfers, related-party transactions, intercompany transactions, property of the estate, and damages. Anne has provided expert reports and expert witness testimony in federal and state courts.
Anne advises clients throughout the dispute process, from pre-bankruptcy investigative and consulting services through expert witness testimony at trial. She has advised clients and counsel in dispute resolution forums, including settlement negotiations, arbitrations, mediations, and federal, state and bankruptcy courts.
In addition to bankruptcy-related litigation matters, Anne also has significant experience in expert witness assignments regarding construction claims, fraud allegations, lost profits, damages, post-merger and acquisition disputes, and shareholder disputes.
Anne's industry experience includes automotive, banking, biotechnology/pharmaceutical, education, energy, financial services, food and beverage, gaming, insurance, manufacturing and distribution, oil and gas, real estate/construction, and retail.
Join the IWIRC Community
A world of benefits is just a click away.