Members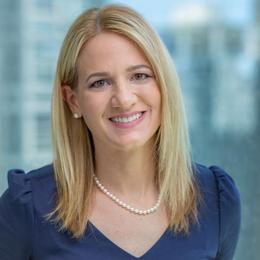 Member Profile
Anne Rasho Vanderkamp
Baker Tilly Virchow Krause, LLP
205 N. Michigan Ave.
Chicago IL USA, 60601
T: 312-228-7324
Professional Bio:
Anne provides financial advisory, litigation support, and investigative services to boards of directors, including independent directors and special committees, law firms, general counsel, debtors, and examiners or trustees. She typically leads forensic investigations in bankruptcy-related litigation, including investigations regarding fiduciary breaches, fraudulent transfers, related-party transactions, intercompany transactions, property of the estate, and damages.
Anne has provided expert reports and expert witness testimony in federal and state courts.
Anne advises clients throughout the dispute process, from pre- bankruptcy investigative and consulting services through expert witness testimony at trial. She has advised clients and counsel in dispute resolution forums, including settlement negotiations, arbitrations, mediations, and federal, state and bankruptcy courts.
In addition to bankruptcy-related litigation matters, Anne also has significant experience in expert witness assignments regarding construction claims, fraud allegations, lost profits, damages, post-merger and acquisition disputes, and shareholder disputes.
Anne's industry experience includes automotive, banking, biotechnology/pharmaceutical, education, energy, financial services, food and beverage, gaming, insurance, manufacturing and distribution, oil and gas, real estate/construction, and retail.
Before joining Baker Tilly, Anne was a managing director at Mesirow Financial.
Specific experience
Retained by counsel on behalf of the Liquidating Trustee of Sentinel Management Group (Sentinel), a futures commission merchant; provided expert reports and deposition testimony regarding Sentinel's financial condition and the circumstances which led to its collapse; provided trial testimony in the criminal case against Sentinel's former CEO
Baker Tilly Virchow Krause, LLP trading as Baker Tilly is a member of the global network of Baker Tilly International Ltd., the members of which are separate and independent legal entities.
Retained by a national cosmetics retailer to provide expert witness testimony regarding the lost profits claimed by a supplier in a breach of contract case
Served as the financial advisor to the Disinterested Directors of the Board of Directors of Seadrill Limited (Seadrill) in the Seadrill bankruptcy; retained to investigate and analyze certain transactions and relationships between SDRL and/or its subsidiaries and certain related persons; assessed the financial condition of SDRL as a consolidated entity and the exchange of value in certain related party transactions and analyzed certain other ventures and transactions between SDRL and related parties
Served as the financial advisor to the Governance Committee of the Board of Directors of Caesars Entertainment Operating Company, Inc. (CEOC), in the CEOC bankruptcy; retained to advise the Governance Committee regarding potential causes of action between or among CEOC, its direct and indirect shareholders, subsidiaries and affiliates; analyzed transactions between CEOC and affiliated entities, asset dispositions and closures, financing transactions and intercompany agreements and transfers; analyzed the exchange of value and activities undertaken by the directors and officers in connection with planning and negotiating the transactions and addressing related strategic objectives
Retained as the financial advisor to the Examiner of Residential Capital, LLC (ResCap), a leading real estate finance company, during ResCap's Chapter 11 restructuring; conducted an investigation as to the potential causes of action and activities of the officers and directors of ResCap and its parent, Ally Financial Inc., and Cerberus Management and their affiliates, in connection with pre-petition and post-petition transactions, agreements, transfers, loans, claims, releases, settlements and the relationships among the involved parties; wrote various sections of the Examiner's 2,200 page report and lead teams in performing underlying financial analyses
Engaged by counsel to Tronox Inc., a multinational manufacturer and marketer of specialty chemicals, and the Anadarko Litigation Trust to analyze fraudulent conveyance claims related to the debtors' spin-off from Kerr- McGee Corp, an oil and gas exploration and production company and prepare expert reports and assist in the preparation of deposition and trial testimony regarding reasonably equivalent value and damages
Industry involvement
American Bankruptcy Institute
Association of Certified Fraud Examiners
Association of Insolvency & Restructuring Advisors
International Women's Insolvency & Restructuring Confederation, Chicago network chair 2015-2016