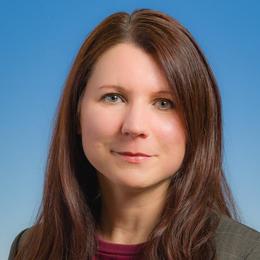 Member Profile
Kellianne Baranowsky
Attorney
Green & Sklarz LLC
One Audubon Street
Third Floor
New Haven Connecticut USA, 06511
T: 203-285-8545
Professional Bio:
I practice in the areas of complex litigation (commercial, business tort, contract, probate and unfair trade practices), bankruptcy litigation and fiduciary litigation in the Connecticut and New York state and federal courts.
I am admitted to practice before the Second Circuit Court of Appeals and the Federal District Courts for the District of Connecticut and the Southern District of New York.
I was elected Chair of the Connecticut Network of the International Women's Insolvency & Reorganization Confederation (IWIRC) for 2013-2014 and served on the Executive Committee for the Connecticut Bar Association, Young Lawyers Section 2006-2009.
I was recently recognized as a "Super Lawyer" by Connecticut Super Lawyers (2016).
Join the IWIRC Community
A world of benefits is just a click away.