Members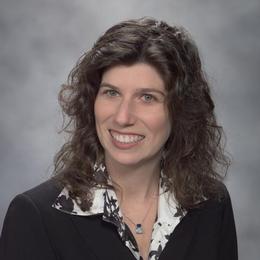 Member Profile
Evelyn J. Meltzer
Troutman Pepper LLP
1313 N. Market Street
Suite 5100
P.O. Box 1709
Wilmington DE USA, 19899-1709
T: 302-777-6532
F: 302-421-8390
Professional Bio:
Evelyn J. Meltzer is a partner in the Finance and Restructuring Practice Group of Troutman Pepper LLP, resident in the Wilmington office. Ms. Meltzer focuses her practice on corporate restructuring, bankruptcy and creditors' rights. Ms. Meltzer has significant experience representing debtors, creditors' committees, asset purchasers, landlords, liquidating and litigation trusts, assignees in assignments for the benefit of creditors (ABC), receivers, secured and unsecured creditors and shareholders in bankruptcy proceedings. Additionally, she acts as counsel for both plaintiffs and defendants in bankruptcy-related litigation matters.

Ms. Meltzer is an At-Large Director for the International Women's Insolvency and Restructuring Confederation (IWIRC). Additionally, Ms. Meltzer organized and chaired the 2013 - 2017 IWIRC at the Shore conference, the first regional IWIRC conference. Ms. Meltzer is the recipient of the 2016 Melnik Award for an Exceptional IWIRC Member.
Ms. Meltzer serves as the Co-Chair of the American Bankruptcy Institute ("ABI") Asset Sales Committee and is a member of the Advisory Board for the ABI Central States Bankruptcy Workshop.
Ms. Meltzer serves as the Co-Chair of the Delaware State Bar Association, Bankruptcy Section Legislative Committee.
Ms. Meltzer is AV Peer Review Rated for Ethical Standards and Legal Ability by Martindale-Hubbell. Ms. Meltzer's peers have described her as "imaginative, careful attorney who gets results," "a rising star in the bankruptcy bar. She is a formidable adversary who exhibits the highest level of professionalism when representing her clients," and "an excellent attorney and is of the finest character."