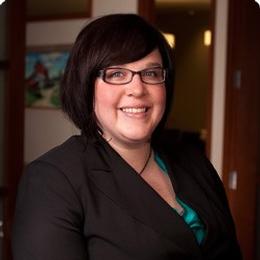 Member Profile
Kimberly A. Brown
Partner
Landis Rath & Cobb LLP
919 Market Street,
Suite 1800
Wilmington DE USA, 19801
T: 302-467-4400
F: 302-467-4450
Professional Bio:
Kim concentrates her practice in the area of Corporate Bankruptcy and Restructuring and Bankruptcy Litigation. She has worked with the Landis Rath & Cobb team representing chapter 11 debtors, official and unofficial committees, financial institutions, secured lenders and other secured creditors, indenture trustees and bondholders, asset purchasers, liquidation trusts and other significant creditors, chapter 15 foreign representatives, and other parties in interest in a variety of national bankruptcy cases. Kim represents clients in a wide range of industries, including retail, food and beverage, oil and gas, and manufacturing.
Kim was honored as an emerging leader by the American Bankruptcy Institute (ABI) as part of its 40 Under 40 initiative in 2019. In 2017, Kim was named one of five finalists for the International Women's Insolvency and Restructuring Confederation (IWIRC), "Rising Star" award, which is a recognition bestowed upon IWIRC members with eight (8) or less years of experience in the restructuring industry who have made considerable contributions to the profession at the local, national and international levels.
Kim is the ex-officio chair of the IWIRC Delaware Network and served as the past chair, vice chair and social chair of the network. She also is a member of the Delaware State Bar Association, the American Bankruptcy Institute, and the Delaware Bankruptcy American Inn of Court.
Join the IWIRC Community
A world of benefits is just a click away.