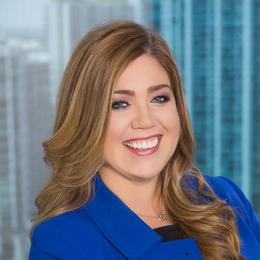 Member Profile
Leyza F. Blanco
Shareholder/South Florida Director of Creditors' Rights Group
Sequor Law
1111 Brickell Drive
Suite 1250
Miami FL USA, 33131
T: 305-372-8282, ext. 300
Professional Bio:
Leyza F. Blanco, a shareholder at Sequor Law has devoted her practice to a wide range of litigation and insolvency matters, including out-of-court workouts, debt restructuring and representation of creditors, receivers, assignees, trustees and debtors in bankruptcy and general commercial litigation matters in state and federal courts. Her practice in the area of restructuring and creditors' rights is currently focused on complex business and cross-border bankruptcy and commercial litigation matters. Leyza has served in several roles including examiner, receiver and special master in federal and state court proceedings and has served as a neutral arbiter in an arbitration proceeding.
Leyza received her Juris Doctor degree magna cum laude from the University of Miami Law School. She currently serves as Chair of IWIRC and Chair of the Florida Bar's Business Law Section and Education Director for the ABI Asset Sales Committee. Leyza is a fellow of the American College of Bankruptcy and a also served past chair of the IWIRC Florida Network and past-president of the Bankruptcy Bar of the Southern District of Florida. Other notable activities include serving as lead adjunct professor at the Florida International University College of Law where she launched its bankruptcy clinical program. Leyza has been recognized in Chambers and Partners, U.S.A.
Join the IWIRC Community
A world of benefits is just a click away.