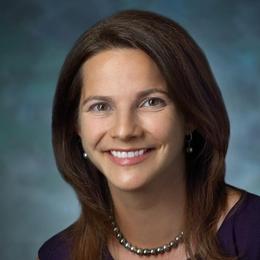 Member Profile
Lisa Yonka Stevens
Trial Attorney
Office of the United States Trustee (Region 4)
6305 Ivy Lane
Suite 600
Greenbelt Maryland USA, 20770
T: 301-344-6219
F: 301-344-8431
Professional Bio:
Lisa Stevens is a trial attorney with the Office of the U.S. Trustee (Region 4). She has been recognized by Best Lawyers in Bankruptcy and Creditors' Rights, Insolvency and Reorganization Law and Super Lawyers for Bankruptcy: Business. In addition, Chambers USA recognized Ms. Stevens as an "up and coming" attorney in Bankruptcy/Restructuring. She is described as "a very smart attorney and one to watch." She is noted for her skillful handling of bankruptcy litigation.
Ms. Stevens currently serves as an At-Large Director on the Board of the Greater Maryland Network of the International Women's Insolvency and Restructuring Confederation. Prior to this position, she served as the Immediate Past Chair, Co-Chair, Co-Chair for the Events Committee and as an At-Large Director. She is actively involved in the Bankruptcy Bar Association of Maryland ("MBBA") and serves as the Secretary with prior involvement as the Chapter Events Assistant Chair and member of the Board of Directors. Ms. Stevens has been involved in redesigning the MBBA's website and has been a presenter for the MBBA's monthly meetings and annual Spring Break events. In addition, she is the Co-Chair of the Community Service Committee and Board Member of the Anne Arundel Bar Association ("AABA").
In 2019, Ms. Stevens was appointed by Governor Hogan of Maryland to the Trial Courts Judicial Nominating Commission for District 7 – Anne Arundel County to review and recommend candidates for judicial positions in the district and circuit courts. In addition, Ms. Stevens has been instrumental in the reestablishment of the Maryland Chapter of CARE (Credit Abuse Resistance Education), a national nonprofit organization that focuses on helping schools, community organizations and others to provide meaningful financial literacy training to young people and their families. She currently serves as a volunteer coordinate for the chapter.
Join the IWIRC Community
A world of benefits is just a click away.