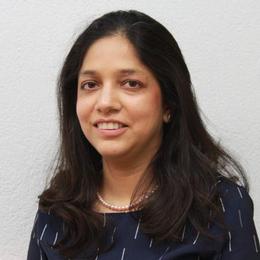 Member Profile
Pooja Mahajan
Managing Partner
Chandhiok & Mahajan
C 524 Defence Colony
New Delhi Delhi India, 110024
T: +919871902740
Professional Bio:
Pooja Mahajan is the Managing Partner of Chandhiok & Mahajan, Advocates & Solicitors, a full service law firm with offices in Delhi, Mumbai and Bangalore. Her practice includes advising clients on all aspects of doing business in India; inbound and outbound investments; mergers & acquisitions; debt restructuring; insolvency and bankruptcy. Recognised by Legal Era magazine as one of their leading "40 under 40" lawyers in India, Pooja's client span various sectors such as aviation, consumer goods, and electronics, hospitality, IT and e-commerce, infrastructure, chemicals, and manufacturing.
Pooja leads the firm's Restructuring & Insolvency practice. The practice routinely advises clients on a range of insolvency and bankruptcy issues including issues arising under the Insolvency & Bankruptcy Code, 2016 (IBC). The firm is representing various stakeholders in IBC proceedings, including promoters of debtor entities, and various resolution professionals and liquidators of companies undergoing insolvency and investors seeking to acquire distressed businesses. Pooja also appears before various bankruptcy tribunals in India.
Pooja is a member of IWRIC, INSOL International, INSOL India and the firm is part of SIG 24, INSOL India – an exclusive group of leading firms engaged in restructuring, turnaround and insolvency activities. Pooja was part of World Bank Insolvency & Creditor/ Debtor Regimes Task Force Meeting for MSMEs' insolvency (2018) and has also co-authored Report of INSOL International – World Bank Group Global Guide Corporate Insolvency: Responses in Times of Covid-19.
Pooja has first-class honours in Bachelor in Laws from the University of Delhi and holds a distinction in Bachelor in Civil Law (BCL) from the University of Oxford.
Join the IWIRC Community
A world of benefits is just a click away.