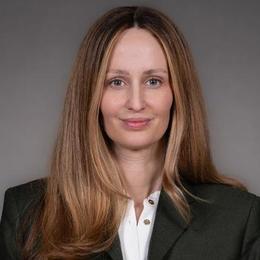 Member Profile
Lacey Elizabeth Rochester
Attorney
Baker, Donelson, Bearman, Caldwell & Berkowitz
201 St. Charles Avenue
Suite 3600
New Orleans LA USA, 70170
T: (504) 556-4006
Professional Bio:
Lacey Rochester is an associate in Baker Donelson's New Orleans office and is a member of the Firm's Corporate Restructuring and Bankruptcy Group. Ms. Rochester focuses her practice on creditors' rights and regularly represents financial institutions, oil and gas companies, and other secured and unsecured creditors in federal, state and bankruptcy court. In bankruptcy court, Ms. Rochester has represented clients with respect to claim objections, adversary proceedings, preference and fraudulent conveyance actions, stay relief, cash collateral issues, 363 sales, assumption or rejection of executory contracts and unexpired leases, DIP financing and confirmation disputes.Ms. Rochester's prior experience includes serving as a law clerk to the honorable Judge Wendy Hagenau with the United States Bankruptcy Court for the Northern District of Georgia.
Join the IWIRC Community
A world of benefits is just a click away.