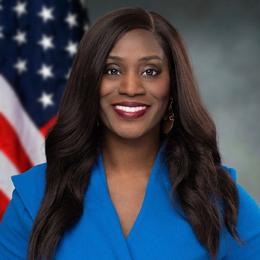 Member Profile
Adine S. Momoh
Attorney
Stinson Leonard Street LLP
150 South 5th Street
Minneapolis MN USA, 55402
T: 612-335-1880
F: 612-335-1657
Professional Bio:
Adine S. Momoh is a trial attorney at Leonard, Street and Deinard, where she focuses her practice on the areas of complex business and commercial litigation, securities litigation, estates and trusts litigation, and creditor's rights and bankruptcy litigation in the firm's Business and Commercial Litigation group. Adine's bankruptcy practice includes Midwestern bankruptcies, as well as national bankruptcies in Delaware and California, where she represents creditors, Chapter 7 and Chapter 11 debtors, and trustees to liquidating trusts.
During law school, Adine was a member of the Warren E. Burger Inn of Court, and worked as a research assistant for Professor Afsheen John Radsan and Professor Richard Murphy. Adine was also recognized by the Minnesota Justice Foundation for devoting more than 50 hours to community service, received the 2009 Clinical Legal Education Association Outstanding Student Award for her work in the William Mitchell College of Law Civil Advocacy Clinic, and continues to be committed to providing pro bono legal services through the Leonard, Street and Deinard Legal Clinic. Adine received six CALI Awards for excellent academic achievement in legal studies, including Business: Agency, Partnerships, and LLCs; Employment Law; and Evidence.
In spring 2011, Adine left Leonard, Street and Deinard to serve as a law clerk to the Honorable Jeanne J. Graham of the U.S. District Court for the District of Minnesota at Judge Graham's personal request. In the fall of that year, she returned to the firm. Before joining the firm as an associate, Adine worked at the firm as a summer associate.
Adine serves on the Board of Directors for the IWIRC-Minnesota Network.
Specialties:
Bankruptcy Litigation
Corporate Restructuring
Business and Commercial Litigation (securities, antitrust, financial services representation and class actions)
Commercial Loan Workouts (including securitized transactions)
Railroad/Transportation Litigation
Estates and Trusts Litigation
Join the IWIRC Community
A world of benefits is just a click away.