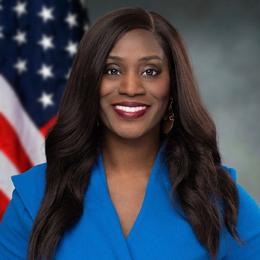 Member Profile
Assistant United States Attorney
United States Attorney's Office
600 U.S. Courthouse
300 South Fourth Street
Minneapolis MN USA, 55415
T: 6128674423
Professional Bio:
A dedicated, trailblazing trial attorney, Adine S. Momoh is an Assistant United States Attorney in the United States Attorney's Office for the District of Minnesota. She leads the bankruptcy work for the Office in the Civil Division serving as its primary bankruptcy attorney and represents the United States and its interests in bankruptcy cases throughout Minnesota. She also handles various affirmative and defensive matters for the Office, such as civil rights enforcement and fraud.
Previously, Adine was an equity partner at Stinson LLP. She co-chaired its Estates and Trusts Litigation Practice Group, where she leveraged her experience in estates and trusts litigation, bankruptcy and creditors' rights, and appeals and led a team of attorneys to provide sophisticated advice and advocacy when disputes arose involving wealth management, wealth transfer, and tax strategy. In her bankruptcy practice, Adine regularly represented clients in matters involving bankruptcy appeals, Ponzi scheme defense, cash collateral, DIP financing, 363 sales, plan confirmation, claim and administrative expense resolution and defense, fraudulent conveyance, preferential transfers and other avoidance actions.
For over 12 years, Adine defended a national bank in one of the largest Ponzi scheme cases in American history: the multi-billion-dollar Tom Petters, Petters Company Inc. Ponzi scheme. Adine served as the sole bankruptcy counsel and later served as trial counsel during the four-week federal jury trial. Adine also defended individuals and businesses in various fraudulent conveyance matters brought by the SIPA Trustee in the Madoff bankruptcy. Adine has also defended other securities and banking clients in complex litigation matters in state and federal courts nationwide.
She frequently writes and lectures on these practice areas, and most recently presented on the "Evidentiary Issues in Bankruptcy: Making Your Case" panel for ABI's 2022 Winter Leadership Conference.
Adine is widely recognized for her community involvement, public service, and professional achievement. Notably, in 2023, Adine received the Attorney of the Year: Outstanding Service to the Profession Award for the second time from Minnesota Lawyer. And with respect to her bankruptcy practice specifically, in 2022, Adine was named among the Lawdragon 500 Leading U.S. Bankruptcy and Restructuring Lawyers for the second time since its inaugural year. In 2021, Adine was named among the POWER30 for Business Litigation by Minnesota Lawyer, and she received the Top 40 Under 40 - Nation's Best Advocates Award from the National Bar Association. In 2018, Adine was recognized as a 40 Under 40 by the Minneapolis/St. Paul Business Journal. In 2016, the National Conference of Bankruptcy Judges selected Adine as a Blackshear Presidential Fellow, which recognizes early career attorneys of color for their legal excellence in bankruptcy law, high ethical and professional conduct, and commitment to educational development and the profession.
Adine has a LL.M. in Tax from Georgetown University Law Center, with highest distinction, with a concentration in Securities and Financial Regulation; J.D. from William Mitchell College of Law, magna cum laude; and B.A. in business administration-legal studies in business, psychology and pre-law from the University of St. Thomas Opus College of Business, summa cum laude. Adine clerked for the Honorable Jeanne J. Graham (ret.) of the U.S. District Court for the District of Minnesota. She currently serves on the Bankruptcy Practice Committee for the U.S. Bankruptcy Court for the District of Minnesota and previously served on the Federal Practice Committee of the U.S. District Court for the District of Minnesota for five years.
Adine serves on both the Board of Directors for IWIRC (international) and IWIRC-Minnesota Network. She is a founding member of the IWIRC-Minnesota Network.
Specialties:
Bankruptcy Litigation
Corporate Restructuring
Business and Commercial Litigation (securities, antitrust, financial services representation and class actions)
Commercial Loan Workouts (including securitized transactions)
Railroad/Transportation Litigation
Estates and Trusts Litigation
Join the IWIRC Community
A world of benefits is just a click away.