Members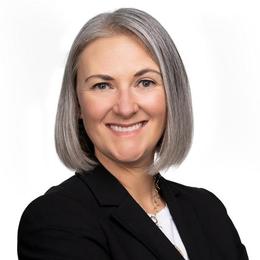 Member Profile
Valerie Bantner Peo
Buchalter, A Professional Corporation
55 Second Street
Suite 1700
San Francisco CA USA, 94105
T: 415-227-3533
Professional Bio:
Valerie Bantner Peo focuses her practice on creditors' rights, real estate, finance and commercial litigation with significant experience at the trial and appellate levels in bankruptcy, federal and state court. She regularly represents financial institutions, including factors and asset-based lenders, software licensors, commercial landlords and tenants, equipment lessors, and bankruptcy trustees. Ms. Bantner Peo has significant experience litigating commercial lease disputes, including eviction actions, and in all aspects of bankruptcy reorganization and liquidation including claim disputes, lease assumptions and rejections, plan confirmation, cash collateral disputes, fraudulent transfers and preference liability.
She has served as co-chair of the Northern California chapter of the International Women's Insolvency and Restructuring Confederation ("IWIRC") since 2014. In 2016, Ms. Bantner Peo was an IWIRC "Rising Star" finalist and was featured in the IWIRC Connection's Member Spotlight. In 2018, Ms. Bantner Peo served as co-chair of the inaugural IWIRC on the Vine conference, which drew panelists and attendees from across the United States and Canada. Currently, Ms. Bantner Peo serves on the IWIRC Board of Directors as the Vice Director of Regional Programming. She also serves on the Executive Committee of the San Francisco Bar Association's Commercial Law and Bankruptcy section.
Ms. Bantner Peo served as a law clerk for the Honorable Edward D. Jellen (Ret.), U.S. Bankruptcy Court for the Northern District of California.