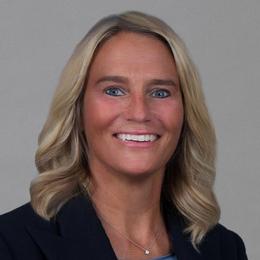 Member Profile
Sue Stuckwisch
Managing Director / Partner
Alvarez & Marsal
425 Market Street - 18th Floor
San Francisco California United States, 94105
T: 4154902364
Professional Bio:
Sue Stuckwisch is a Managing Director with Alvarez & Marsal Disputes and Investigations, LLC in San Francisco and Los Angeles and is a member of the firm's Executive Committee for Disputes and Investigations. Ms. Stuckwisch specializes in economics, finance, data analytics, advanced quantitative methods, and statistical sampling and analysis. Sue has testified in Federal, Bankruptcy, and state courts on damages and applied economics in matters involving intellectual property infringement, false advertising, employment litigation, class actions, antitrust, fraud and complex commercial litigation.
With more than 25 years of professional experience as an engineer, forensic economist and litigation consultant, Sue works with clients across a wide range of industries, including computer software and hardware, energy, medical devices, retail, real estate, healthcare, education, financial services, consumer products, food and beverage, entertainment, transportation, logistics, chemicals and defense.
Ms. Stuckwisch has testified, written expert reports, provided advice, and assisted clients throughout the litigation process in intellectual property, class actions, complex commercial litigation, employment (individual, collective and class actions), and antitrust. These matters involved claims of patent infringement, trade secret misappropriation, trademark infringement, false advertising, copyright disputes, price fixing, lender liability, breach of contract, breach of fiduciary duty, claims of unfair competition, predatory lending, securities class actions, product liability, and environmental litigation.
Ms. Stuckwisch has testified on a wide array of labor issues. She has analyzed claims of Fair Labor Standards Act / state law violations such as unpaid overtime, misclassification, rest and meal break violations, inappropriate clock rounding, off-the-clock work and improper regular rate calculations. In addition, Sue has applied her data and statistical analysis expertise to evaluate class certification claims as well as discrimination claims filed under Title VII and Equal Pay Act.
Sue has quantified damages and evaluated class certification claims in various class action cases including product liability, securities litigation, predatory lending, and environmental litigation. Sue has also consulted on several significant Natural Resource Damage Assessments.
Ms. Stuckwisch holds a Bachelor of Science in Mechanical Engineering, a Master of Science in Economics with a focus on econometrics and statistics, and a Master of Business Administration. She served as a public arbitrator in employment and securities matters and has written publications that have been included Litigation Services Handbook: The Role of Financial Expert and Environmental Compliance Litigation Strategy. Sue serves as Treasurer on the Board of Directors for Legal Services for Children.
Join the IWIRC Community
A world of benefits is just a click away.