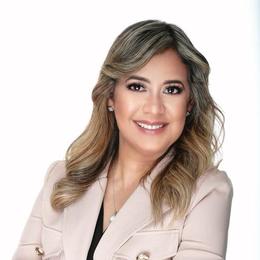 Member Profile
Solymar Castillo-Morales
Capital Member
Goldman, Antonetti & Cordova LLC
250 Muñoz Rivera Avenue Suite 1500
San Juan Puerto Rico US, 00918
T: 787-759-4213
Professional Bio:
Joined the Goldman, Antonetti & Cordova's Litigation and Trial Practice Department as a partner in 2010. Prior to joining Goldman Antonetti & Cordova, worked as an Associate attorney for various law firms in San Juan, and as Legal Advisor and Director of the Collections Bureau at the Puerto Rico Department of Treasury, where, among other things, was in charge of negotiating Closing Agreements and Offers & Compromise presented by Tax Payers in order to determine their feasibility and compliance with the Internal Revenue Code of Puerto Rico and the established public policy.
Has represented and advised numerous organizations and individuals on legal issues regarding Commercial, Tax and Bankruptcy Law, as well as other civil matters, mainly Torts, Construction, Contracts, Trademarks, Foreclosures and Labor Law. Also worked as independent investigator for the Ethics Commission of the Senate of Puerto Rico, analyzing compliance with ethics regulations in financial reports filed by lawmakers. As part of her work at Goldman has also represented Unsecured Creditors' Committees and Developers' claims on contractors' bankruptcy cases, in addition to work with property taxes claims in the administrative and local courts.In Goldman is part of the recruiting committee for the summer internships.
Is also the co- author of the Chapter 7 Bankruptcies Statistics and Analysis of the Inside the Minds, Chapter 7 Consumer Bankruptcy Strategies, 2011 Edition for Aspatore Books; and of Best Practices for filing Chapter 13- Inside the Minds, 2015 Edition for Aspartore Books.
Member of the Board of Trustees of the San Juan Municipality's University (Colegio Universitario de SanJuan) from 2013 through 2017.
Join the IWIRC Community
A world of benefits is just a click away.