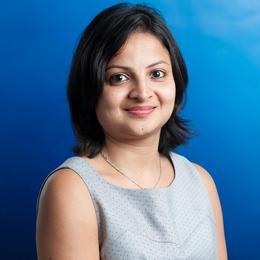 Member Profile
Stuti Jain
Director, Head of Workout & Recovery Management, Asia Pacific
Deutsche Bank AG
One Raffles Quay
South Tower, Level 12
Singapore Singapore, 048583
T: 65-6423 4077
Professional Bio:
Stuti has extensive experience in advising financial institutions and corporates in Asia facing difficult situations and evaluating businesses, executing financial restructurings, forecasting cash flows, conducting working capital reviews as well as devising enforcement and divestment strategies.
Stuti has spent over a decade in the region working on complex cross-border matters involving China, Singapore, Indonesia, India, BVI, Cayman and Hong Kong. Her deal experience includes acting for China Investment Corporation in the PT Bumi Resources restructuring, advising lenders in connection with defaults in India, and leading the liquidation teams for Lehman Brothers and MF Global in Hong Kong. Stuti is a qualified Chartered Accountant and also holds a Masters in Global Finance from the Stern School of Business, New York and Hong Kong University of Science & Technology. Stuti is a long-time IWIRC member and has also served as a Co-Chair of the Hong Kong chapter in 2018.
Join the IWIRC Community
A world of benefits is just a click away.