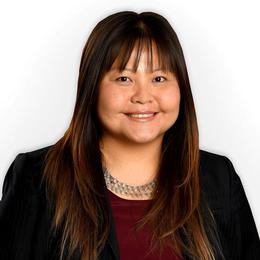 Member Profile
Cathy Ta
Distressed Debt Legal Analyst
Reorg Research, Inc.
11 East 26th Street, 12th Floor
New York NY United States, 10010
T: (646) 780-0302
Professional Bio:
Cathy Ta is a Distressed Debt Legal Analyst at Reorg, a distressed debt market research and intelligence firm. She covers chapter 11 restructurings, litigation matters and industry developments for Americas Core Credit.

Prior to joining Reorg, Cathy extensively advised corporate and individual debtors, creditors, trustees, and public agencies in all aspects of chapter 9, 7, 11, and 12 proceedings, in and outside of court, for best "fresh start" and recovery strategies when she practiced law with bankruptcy boutique SulmeyerKupetz, APC in Los Angeles, California, and the bankruptcy group at Best Best & Krieger LLP in Riverside and Los Angeles, California. She also clerked for the Honorable Marvin Isgur, United States Bankruptcy Judge for the Southern District of Texas.

Throughout Loyola Law School, Cathy was a Dean's Scholar. She was also a research assistant to property and tax law Professor Theodore Seto. Cathy is an alumnus of Swarthmore College, where she earned a bachelor's degree for a double major in political science and economics.

An active member of the legal community, Cathy holds leadership positions in the Ninth Circuit Judicial Conference, the Insolvency Law Committee of the California Lawyers Association, the Southern California Network of the International Women's Insolvency & Restructuring Confederation, the California Bankruptcy Forum, the Los Angeles Bankruptcy Forum, and the Asian Pacific American Bar Association of Los Angeles County. She has regularly written numerous published articles and produced and presented on bankruptcy topics and more.

Cathy lives in the Los Angeles area with her husband and their two young boys, where they enjoy being outdoors.
Join the IWIRC Community
A world of benefits is just a click away.