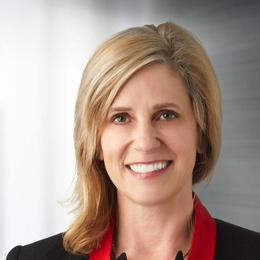 Member Profile
Karen Fellowes KC
Stikeman Elliott
4300 Bankers Hall West
888 - 3rd Street S.W
Calgary/Vancouver ALBERTA/B.C. Canada, T2P 5C5,
T: 403-724-9469
Professional Bio:
Karen Fellowes, Q.C. is an experienced insolvency lawyer and litigator based in Western Canada. She specializes in protecting the interests of banks, secured lenders, unsecured creditors, landlords, debtors, equipment lessees and other stakeholders in commercial re-organizations, workouts, restructurings and proceedings under the Bankruptcy and Insolvency Act (BIA), Companies' Creditors Arrangement Act (CCAA) and court-appointed receiverships. She frequently handles files relating to the oil and gas industry in Canada.
Karen is also an experienced litigation lawyer, specializing in commercial litigation, arbitration, contract disputes, debt collection and judgment enforcement, guarantees, foreclosures and liens.
Karen is a frequent presenter at conferences and seminars on insolvency-related matters and women's leadership. Karen also participates in various pro bono projects locally and in Nepal, through DLA's international pro bono arm, New Perimeter. Karen was recently appointed as President of Pro Bono Law Alberta.

RECOGNITIONS
Fetner Award for outstanding international member of the International Women's Insolvency and Restructuring Confederation (IWIRC)(2017)
Finalist for the Women in Law Leadership Award in the category of "Leadership in the Profession - Private Practice," 2011, 2012
Volunteer of the Decade Award -- Program Builder Category -- Pro Bono Alberta (2017)
Join the IWIRC Community
A world of benefits is just a click away.