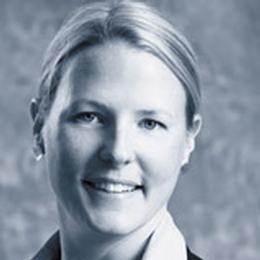 Member Profile
Caireen E. Hanert
Partner
Gowling WLG (Canada) LLP
Suite 1600, 421 7th Avenue SW
Calgary AB Canada , T2P 4K9
T: 403-298-1992
Professional Bio:
Caireen is a member in both the firm's Restructuring & Insolvency and Commercial Litigation groups. Her practice is focused on insolvency and restructuring litigation, acting for court-appointed officers, debtors, and secured and unsecured creditors in insolvency proceedings.
She also practices commercial litigation, with particular emphasis on energy and resource matters, securities issues, shareholder disputes and breach of contract matters generally. Her client base includes major and junior resource companies, oil and gas service companies and trusts, major land holding corporations and developers, international retailers, First Nations and financial institutions. In particular, Caireen has wide-ranging experience as counsel in energy industry disputes, including CAPL contract matters, gas supply contracts, oil and gas facilities and processing contracts, operator disputes, royalty disputes, accounting disputes and disputes in relation to fiduciary duties.
Caireen has appeared at the Supreme Court of Canada, at all levels of courts of Court in Alberta and the Northwest Territories, and before the Federal Court, the Federal Court of Appeal, the British Columbia Supreme Court, and the Saskatchewan Court of Queen's Bench. Prior to joining Gowlings, she practiced at another national law firm for several years.
In addition to her practice, Caireen serves as Chair of the Western Canada chapter of the International Women's Insolvency and Restructuring Network (IWIRC).
Join the IWIRC Community
A world of benefits is just a click away.