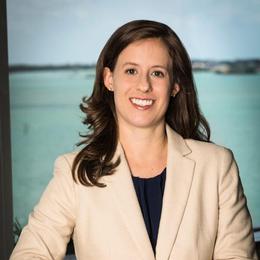 Member Profile
Nyana A Miller
Sequor Law, P.A.
1111 Brickell Avenue
Sutie 1250
Miami Florida USA, 33131
T: 305-372-8282
F: 305-372-8202
Professional Bio:
Nyana Abreu Miller, an attorney at Sequor Law, focuses her practice on international asset recovery and financial fraud. Nyana has worked on cases brought under Chapter 15 of the U.S. Bankruptcy Code on behalf of foreign trustees seeking to take discovery, administer property and bring claims against third parties. She has worked on pre-trial, trial and post-trial proceedings for a Latin American investor that lost millions of dollars in a scam involving a complex set of brokers and intermediaries. She has prepared and filed several applications for assistance to foreign litigants seeking evidence from U.S. banks and other witnesses, under 28 U.S.C. § 1782. She represents individuals, corporations, receivers and trustees in litigation to recover assets that were concealed, fraudulently transferred, or otherwise misappropriated.
Nyana currently serves as the Latin America Regional Director for IWIRC. Nyana is regularly invited to present, in both English and Portuguese, on topics related to international asset recovery. She was honored by Super Lawyers Magazine as a 2020 Rising Star in Florida, she was also honored with the 2020 IWIRC International Rising Star and the 2020 IWIRC Florida Emerging Leader Excellence Award.
Languages: English, Portuguese and Spanish.
Join the IWIRC Community
A world of benefits is just a click away.