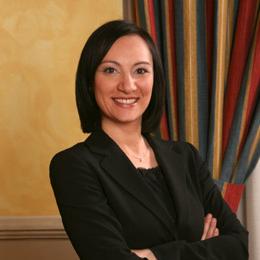 Member Profile
Rita Gismondi
Counsel
Gianni & Origoni
Via delle Quattro Fontane, 20
Rome - Italy, 00184
T: +39-06-478751
F: +39-06-4871101
Professional Bio:
Rita Gismondi specializes in commercial and insolvency law. In particular, Rita has gained a significant experience in company crisis and turnaround, as well as insolvency proceedings and relevant litigation, handling important restructuring transactions and insolvency proceedings, also in relation to cross border issues. Rita advises domestic and foreign clients, either creditors or debtors, also in the framework of the main restructuring and reorganization remedies available in the Italian jurisdiction (restructuring plans, debt restructuring agreements, composition with creditors), as well as in insolvency cases (bankruptcy and extraordinary administration proceedings). After graduating in Law "maxima cum laude" from the University LUISS Guido Carli in Rome, early in her career and until 2003 Rita specialized in other law firms, in the field of civil and contracts law, commercial and insolvency law. Rita joined the Law Firm in 2004, in relation to insolvency and reorganisations, as well as litigation and arbitration. Rita is author of various publications and articles in corporate and insolvency law, also in English, and she is lecturer in insolvency law, company crisis and turnaround at LUISS Guido Carli University. She regularly speaks at conferences and seminars and she is recommended from the directory Who's Who Legal for restructuring and insolvency. Fellow of INSOL International since 2012, Rita is currently a member of the INSOL Europe Council. Rita is a member of the Rome Bar Association and she has been admitted to practice also before the Italian Supreme Court. She speaks Italian and English
Join the IWIRC Community
A world of benefits is just a click away.