Members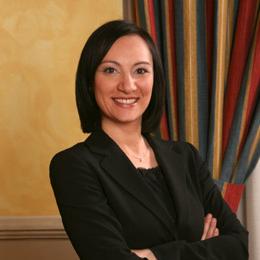 Member Profile
Rita Gismondi
Gianni, Origoni, Grippo, Cappelli & Partners
Via delle Quattro Fontane, 20
Rome n/a Italy, 00184
T: +39-06-478751
F: +39-06-4871101
Professional Bio:
Rita Gismondi - Profile


Rita Gismondi has gained a significant experience in commercial and insolvency law, company crisis and turnaround, as well as relevant litigation, handling important restructuring transactions, including the extraordinary administration proceedings of the Parmalat group companies.
After graduating in Law maxima cum laude from the University LUISS "Guido Carli" of Rome in 1997, she started collaboration and research activity (still ongoing) with the Law faculty of "Roma Tre" University. Early in her career, from 1997 to 2003, Rita specialized working in other law firms.
Rita is author of various publications and articles in corporate and insolvency law.
She is regularly lecturer in insolvency law, company crisis and international commercial contracts, both at "Roma Tre" University and Luiss "Guido Carli" University.
She is a member of IWIRC (International Women's Insolvency & Restructuring Confederation), in which is also member of the European Network Board, and INSOL. Rita has been admitted to practice law in Italy and is a member of the Rome Bar Association from 2000.
She speaks Italian and English.

Associate, Litigation and Arbitration
Rome
+39 06 478751
rgismondi@gop.it