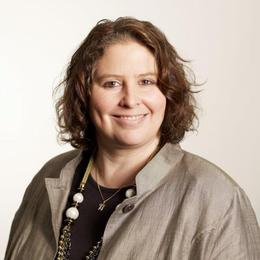 Member Profile
Barbara Rumora-Scheltema
Partner | Advocaat/Lawyer
NautaDutilh
Beethovenstraat 400
Amsterdam NH Netherlands, 1082 PR
T: 31207171449
F: 31207171361
Professional Bio:
Barbara Rumora-Scheltema specialises in corporate and commercial litigation and insolvency law as well as international arbitration, advising and litigating for both national and international clients. She is a member of the core team that is acting for Yukos and its subsidiaries, advising them on aspects of Dutch law in their fight against the Russian state and representing them in several proceedings in the Netherlands, some of which have resulted in groundbreaking decisions by the Dutch courts. She has also advised and litigated on aspects of Dutch and Dutch Caribbean law in relation to the insolvencies of Lehman Brothers (acting for Lehman Brothers Finance SA), Agrenco, KPNQwest, Carrier1, the Swissair Group, and others. Barbara further led the teams litigating for, among others, Frener & Reifer and Çukurova, regarding enforcement of international arbitral awards in the Netherlands. Other cases that she has been involved in include the restructurings of Uni-Invest, Eurocommerce and Endemol. Barbara led the teams acting for the new owners in the restructurings of both Schoenenreus and Estro, the two largest pre-pack restructurings in the Netherlands to date. Barbara regularly presents internal and external courses and workshops, is a frequent speaker at international conferences and publishes in leading legal magazines. She is co-author of the Dutch practice guide for insolvency law (Praktijkboek Insolventierecht). She is recommended as a restructuring and insolvency lawyer by all major league tables: IFLR, Legal500, and Chambers and Partners, which states that Barbara "is a serious player (...) with a brilliant eye for detail". Barbara is a member of INSOL Europe, of the Dutch Association of Insolvency Lawyers (Insolad), of the Dutch Association for International and Comparative Insolvency Law (NVRII) and of the Dutch Corporate Litigation Association (Vereniging Corporate Litigation). She was European Regional Director on the International Board of IWIRC, the International Women's Insolvency and Restructuring Confederation. Barbara is a graduate of the law faculty of the University of Amsterdam and joined NautaDutilh in 2001. Barbara is a member of the NautaDutilh Benelux Restructuring & Insolvency Team and of the NautaDutilh Benelux Arbitration Team.
Join the IWIRC Community
A world of benefits is just a click away.