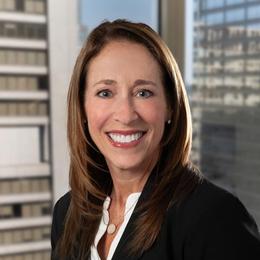 Member Profile
Jennifer Meyerowitz
Executive Vice President
Stretto
Atlanta, GA
Atlanta GA United States, 30328
T: 415-842-9710
Professional Bio:
Jennifer Meyerowitz currently serves at the Managing Director at Keen-Summit Capital Partners LLC. Ms. Meyerowitz's experience in restructuring, bankruptcy law and advising distressed companies spans almost 20 years and she has served as an attorney, consultant, sales and company leader in the industry. As Managing Director, Ms. Meyerowitz's responsibilities will include business development, deal sourcing, marketing, and operations.
Prior to joining Summit, Meyerowitz led the Bankruptcy and Restructuring Practice Group at Garden City Group (GCG), managing both the sales and operations teams, culminating in a successful acquisition of the company by a competitor in the industry. Before she joined GCG, Ms. Meyerowitz served in operations, business development, and other leadership roles, including as the vice president of business development for a Chapter 7 Trustee legal technology start-up where she managed the sales team, and served as the liaison between clients and operations. Prior to that, she was a vice president for a global legal technology and services company, with responsibility for development, legal consulting and strategic communications, compliance and logistics, and case management functions for the company's bankruptcy and restructuring settlement services. Ms. Meyerowitz began her career as a practicing attorney at Alston & Bird LLP where, for nearly 10 years, she represented debtors, secured and unsecured creditors, creditors' committees, banks and trustees in complex workouts, debt restructurings, commercial litigation and chapter 11 bankruptcy proceedings.

Education/Professional Associations:
Ms. Meyerowitz received her J.D. from Emory University School of Law, where she was Executive Notes & Comments Editor of Bankruptcy Developments Journal, and her B.A., with distinction, from the University of Michigan. She is admitted to practice in Georgia and she is a Past Chair of the Bankruptcy Section of the Atlanta Bar Association. She is also a Past Chair of the International Women's Insolvency & Restructuring Confederation and the Co-Founder and Past Chair of its Georgia Network division. Ms. Meyerowitz is the recipient of the 2015 Melnick Award for Most Outstanding IWIRC Member. Ms. Meyerowitz currently serves on the board of the American Bankruptcy Institute, the global board of the Turnaround Management Assocaiation and is a former Co-Chair of its Network of Women. In addition, Ms. Meyerowitz is on the Board of the Association of Insolvency and Restructuring Advisors and she is a Past Chair of its 2018 Annual Meeting. Ms. Meyerowitz also serves on various committees of the Turnaround Management Association and the American Bankruptcy Institute and is a Past Chair of the ABI Southeast Bankruptcy Workshop.

Publications/Case Experience:
Ms. Meyerowitz has written various articles on bankruptcy law and related issues and is a frequent lecturer and panelist on such issues. Ms. Meyerowitz has worked on major chapter 11 bankruptcy cases including Woodbridge Group of Companies, Quicksilver, Suniva, Optima, Lehman, Chrysler LLC, Energy Future Holdings, Liberty Medical, AbitibiBowater, Smurfit-Stone Container Corporation, Capmark Financial, CCS Medical, Journal Register Company, TitleMax, TLC Vision, Sea Launch, Swoozies, Sea Island, among others.
Join the IWIRC Community
A world of benefits is just a click away.