Members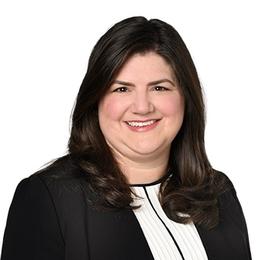 Member Profile
Alison Elko Franklin
Dentons US LLP
303 Peachtree Street, NE
Suite 5300
Atlanta GA USA , 30308
T: 404-527-4918
F: 404-527-4198
Professional Bio:
Alison Elko Franklin is a senior managing associate with the Restucturing, Insolvency and Bankruptcy Practice of Dentons US LLP. She has experience representing debtors, creditors, trustees, examiners and creditors' committees in proceedings in Chapter 7 liquidations, Chapter 9 debt adjustments, and Chapter 11 reorganizations across the country. Ms. Franklin also has experience prosecuting and defending bankruptcy litigation matters including avoidance actions, plan objections, claims objections, cash collateral issues, stay relief issues and injunctive relief. In addition, she has counseled examiners, receivers and creditors in fraud investigations and commercial litigation in federal and state court. Some of her notable engagements include representing the examiner in the investigation of a proposed multi-billion dollar settlement, a secured creditor owed $4.1 billion in a Chapter 11 bankruptcy of a national hotel chain, a creditors' committee where creditors received payment in full and a municipal debtor in a contested Chapter 9 case. Prior to joining Dentons, Ms. Franklin served as a law clerk to the Honorable C. Ray Mullins, United States Bankruptcy Court for the Northern District of Georgia, Atlanta Division.
Ms. Franklin currently serves as a Director-at-Large of the IWIRC International Board and a Director-at-Large of the IWIRC-Georgia Network Board. Having served on the Georgia Network Board for several years, she was a Co-Chair when the Georgia Network received the Ryan Award. In addition, Ms. Franklin is extensively involved in the Turnaround Management Association (TMA). She is a board member of the TMA Atlanta Chapter and the Ex Officio Chair and a founding board member of the TMA Atlanta Chapter's Next Generation Program for professionals under the age of 45. Also active with TMA Global, Ms. Franklin is a board member of the Next Generation Executive Committee of young professional leaders from North America and Europe. Additionally, Ms. Franklin is the Vice Chair of the Bankruptcy Section of the Atlanta Bar Association, a Barrister of the W. Homer Drake, Jr. Georgia Bankruptcy American Inn of Court and a member of the Emory University School of Law Alumni Council. Her other professional affiliations include the Bankruptcy Section of the State Bar of Georgia, the Emory Bankruptcy Developments Journal Notes and Comments Advisory Committee, the Bleckley Inn of Court, Election Protection and the Georgia Innocence Project.
Ms. Franklin is extensively involved in community service. She has been instrumental in starting three pro bono projects to address unmet legal needs in underserved populations. She co-founded the Low Income Creditor Assistance Project (LICAP) to provide low-income judgment creditors with assistance in bankruptcy cases. She also assisted with the creation of the Georgia State University College of Law Bankruptcy Assistance & Practice Program (BAPP). BAPP provides low-income debtors with bankruptcy counsel through a team of volunteer attorneys and law students. Additionally, Ms. Franklin is the co-founder of the Reaffirmation Project, which advises unrepresented debtors entering into reaffirmation agreements in bankruptcy cases. She also volunteers with various nonprofits such as Dress for Success, Habitat for Humanity and the Atlanta Community Food Bank.
In 2011, Ms. Franklin was named as one of five Semi-Finalists for the inaugural IWIRC Rising Star Award which recognizes professionals with eight or less years experience that have made significant contributions to IWIRC. In 2012, she was selected as the only attorney from Georgia to participate in the National Conference of Bankruptcy Judges Next Generation Program for 40 up-and-coming bankruptcy practitioners. In 2013, she was asked to serve as a member of the NCBJ Next Generation Program Committee and currently serves on the Reunion Committee for NCBJ Next Generation Program participants. In 2014, Ms. Franklin was named among Atlanta's top 40 Under 40 business leaders by the Atlanta Business Chronicle, selected by past award recipients from more than 600 nominations for their career achievements and social responsibility.
Ms. Franklin is a graduate of the Emory University School of Law where she served in leadership roles with the Student Bar Association and various other organizations. She was also the Business Manager of the Emory Bankruptcy Development Journal, as well as the 3L Class Committee Chair. Involved in various student and volunteer activities, upon graduation she received Emory Law's Distinguished Service Award. Ms. Franklin also graduated magna cum laude with honors from the South Carolina Honors College at the University of South Carolina.