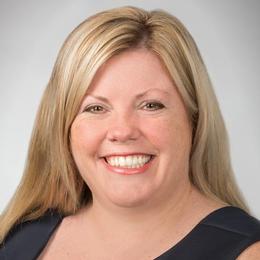 Member Profile
Linda McDonough
Managing Director
50 Words LLC
1915 Wayne Drive
West Norriton PA USA , 19403
T: 610-631-5702
F: 610-631-4179
Professional Bio:
In leading 50 Words, Linda helps clients with strategy, marketing and communications challenges. She has particular depth working across the entire financial services and professional services industries, but draws upon a variety of cross-industry experience as well. She has assisted clients in all areas of corporate strategy development, market segmentation, marketing planning and implementation, new product development, sales force effectiveness, branding and business growth strategies.
She is a trusted advisor who has guided messaging and communications programs for clients in crisis situations, helping strengthen stakeholder confidence and preserve brand value. Prior to founding 50 Words, Linda was Vice President of Marketing for the Revolving Credit Group of Textron Financial (NYSE: TXT Fortune 200) where she led a team of marketing, strategy and communications professionals.
Linda is Immediate Past Chairwoman of the Philadelphia Chapter of the Turnaround Management Association. In addition, she serves on the board of the Philadelphia Network of the International Women's Insolvency & Restructuring Confederation and is a member of the International Factoring Association, New York Institute of Credit and American Bankruptcy Institute. She serves on the Catholic Charities Appeal Board for the Archdiocese of Philadelphia.
Linda earned her MBA and a Bachelor's degree in finance from St. Joseph's University.
Join the IWIRC Community
A world of benefits is just a click away.