Diamond Sponsors
White and Williams LLP
Founded in 1899, White and Williams LLP is a global reaching, multi-practice law firm with over 240 lawyers in nine offices throughout the Mid-Atlantic region. Clients include Fortune 500 and insurance companies, large corporations, and financial institutions as well as mid-market and small businesses, institutions of higher education and individuals. Our lawyers handle a wide array of complex litigation, transactions and regulatory matters.
The Financial Restructuring and Bankruptcy Group provides financial restructuring, asset recovery and bankruptcy-related services to secured lenders/creditors, distressed businesses, trustees, insurers, property receivers, lessors and trade creditors. Our group has extensive experience in all aspects of loan enforcement actions, credit workouts/restructurings, receivership proceedings, the sale and purchase of distressed loans or businesses, borrower liquidations and bankruptcy-related proceedings. We focus on creating and implementing practical, cost-effective solutions and strategies for reaching client goals, whether it be a prompt foreclosure proceeding, deed-in-lieu transfer, stay relief motion, forbearance agreement or other workout transaction. We specialize in representing financial institutions and debt investors in the creditor-debtor arena nationwide, with a concentration on matters in the jurisdictions of Delaware, New York, Pennsylvania and New Jersey.
For additional information visit www.whiteandwilliams.com.
Gold Sponsors
Gellert Scali Busenkell & Brown, LLC
Gellert Scali Busenkell & Brown, LLC has extensive experience in bankruptcy matters that enables the firm to service its clients' needs in the Delaware, Pennsylvania, New Jersey, and Maryland region as well as throughout the nation.
?GSBB Law represents debtors, creditors' committees, liquidation trustees, creditors (both secured and unsecured), lenders, landlords, insurers, municipalities, asset purchasers, employee groups, and a variety of other participants in the bankruptcy/state court /out of court workout process.
GSBB Law has comprehensive litigation experience in bankruptcy adversary proceedings, having represented thousands of plaintiffs and defendants in avoidance actions, serving as mediators for the court mandated mediation process and handling bankruptcy appellate matters all the way up to the Supreme Court of the United States.
?GSBB Law's vast knowledge and experience in bankruptcy matters allows its attorneys to recommend and implement efficient and creative strategies for its clients' needs.
Silver Sponsors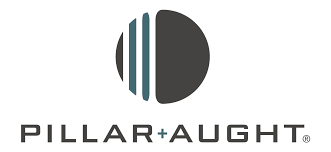 Pillar+Aught
Pillar+Aught is a modern, full service law firm providing commercial and personal legal counsel with an extraordinarily high level of expertise and responsiveness. Unique to most law firms, Pillar+Aught offers unfettered access to our entire team while also providing flexible pricing and added value. Traditional firms lack flexibility. We have broken that mold with innovative options for both pricing and thoughtful, creative legal solutions for the diverse needs of our clientele.
Pillar+Aught has raised the bar to become a trusted advisor whose team protects your business and personal interests with efficiency and effectiveness. Our attorneys are interesting, dynamic people who happen to be outrageously good attorneys.