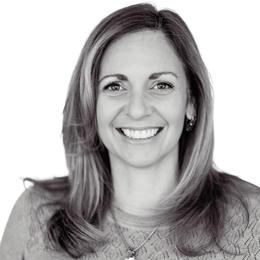 Member Profile
Kate Deringer Sallie
Principal
Pillar+Aught
4201 E. Park Circle
Harrisburg PA USA, 17111
T: 717-308-9627
Professional Bio:
Kate Deringer Sallie is optimism and strength. You'll be hard pressed to find a better, more qualified advocate for you and your best interests. Kate takes a big picture look at every situation and aligns the details accordingly. This is especially important as an expert in lending law and business reorganization.
With an extensive background in bankruptcy and corporate finance law, Kate has notable experience in Delaware representing debtors, creditors, lenders, and trustees in numerous mega-bankruptcy reorganizations and liquidations. She has also represented debtors and secured creditors, including banks and other lending institutions, in Chapter 7, 11 and 13 bankruptcy cases, sales, structured liquidations, restructurings, and other alternatives to bankruptcy. Kate has deep experience in creditors' rights, loan workouts, and commercial lending transactions, and is well versed in all areas of corporate law and commercial transactions relevant to your business.
The Penn State University Dickinson School of Law graduate, is also a frequent speaker on lending litigation and the subject of business reorganization. She continues her involvement at her alma mater by serving as a practitioner instructor. Kate also serves on the board of the Cultural Enrichment Fund. She is a member of the American Bankruptcy Institute, the International Women's Insolvency and Restructuring Confederation, the Turnaround Management Association, as well as the Bar Associations of Dauphin County, Pennsylvania and Delaware.
Kate was named a 2013 Women of Influence, a 2015 Select Lawyer for Susquehanna Valley, and a Central Pennsylvania Business Journal "Forty under 40 award" recipient in 2016.

Join the IWIRC Community
A world of benefits is just a click away.