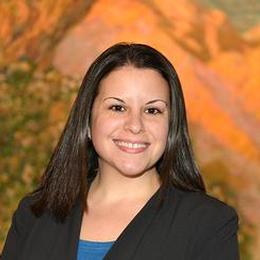 Member Profile
Holly S. Miller
Gellert Scali Busenkell & Brown, LLC
8 Penn Center
1628 John F. Kennedy Blvd
Suite 1901
Philadelphia PA USA, 19103
T: 215-238-0012
F: 215-238-0016
Professional Bio:
Holly S. Miller is an attorney in the firm's Philadelphia office. Holly concentrates her practice in the areas of commercial bankruptcy and commercial litigation. Holly represents Chapter 7 Panel Trustees in the United States Bankruptcy Court in the Eastern District of Pennsylvania and represents Chapter 7 and 11 debtors and financial institutions and judgment creditors in Chapter 7, 11 and 13 matters in the Eastern and Middle Districts of Pennsylvania and the District of New Jersey.
Holly serves as a Subchapter V Trustee in the Eastern District of Pennsylvania in Chapter 11 cases filed under the Small Business Reorganization Act of 2019 (SBRA).
After completing law school, Holly served as a law clerk to the Honorable Jeffrey L. Finley in the Bucks County Court of Common Pleas. Prior to entering private practice, Holly served as an Assistant District Attorney at the Bucks County District Attorney's Office where she was assigned to the Special Victims Unit, tried cases to verdict before both judge and jury and prosecuted appeals before both the Pennsylvania Superior and Supreme Courts.
Holly was recognized as a Super Lawyers® Rising Star in 2015 and 2016; a designation only given to the top 2.5% of attorneys working in the Commonwealth who are 40 years old or younger or have been practicing for less than 10 years.
Join the IWIRC Community
A world of benefits is just a click away.