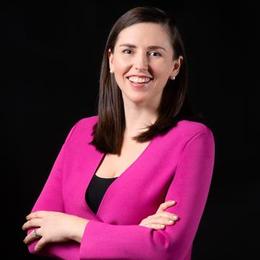 Member Profile
Investment Manager
Omni Bridgeway
27F Worldwide House
19 Des Veoux Rd
Central Hong Kong Hong Kong, -
T: +852 93115752
Professional Bio:
Eloise joined Omni Bridgeway in November 2022 as an Investment Manager. Eloise brings to the Omni Bridgeway team extensive experience in restructuring and insolvency matters and general commercial litigation along with cross-border expertise.
Eloise was formerly in private practice as a Partner at Stephenson Harwood in their restructuring and insolvency team in Hong Kong, where she acted for foreign companies, Hong Kong listed and private companies and insolvency practitioners in debt restructurings, insolvency scenarios and associated litigation and creditor clients on enforcement options in distressed scenarios.
In 2022 Eloise was named in the Global Restructuring Review (GRR) 40 under 40 being the world's current rising stars in restructuring and insolvency. Eloise won the 2021 Young Lawyer of the Year at the ALB Hong Kong Law Awards. Eloise was awarded the 2019 IWIRC Fetner Award for exceptional contributions by an international IWIRC member.
Eloise has held various roles within IWIRC leadership since 2014, both locally on the Hong Kong network board and also internationally. In 2023 she is the Director of Finance on the Executive Board.
Join the IWIRC Community
A world of benefits is just a click away.