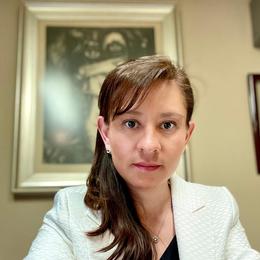 Member Profile
Beatriz Elizabeth Montoya Ramirez
Associate
Guerra González y Asociados, S.C.
Santa Margarita
232
Col. Insurgentes San Borja
Ciudad de México México México, 03100
T: 525554886100
Professional Bio:
I am a Mexican attorney, expertise since 2004, with a solid legal background. Specializing on Insolvency Proceedings, Business Reorganization and Bankruptcy Cases.
I graduated from the Universidad Nacional Autónoma de México (UNAM), where I obtained my Law Degree in January of 2011. Between 2010 and 2011, I studied the "Civil and Commercial Procedural Law Major", a post-graduate course at the Universidad Panamericana and between 2014 and 2015, I studied the post graduate course specializing in the "Derecho Civil" at the Escuela Libre de Derecho.
I constantly assist international and domestic clients in all the necessary regulatory, legal and transactional aspects, expose Legal Opinions, in addition to prepare of civil and commercial agreements.
I also have solid experience in Litigation and legal proceedings of: Civil, Comercial, Leasing of Real Estate, Familiar, Administrative and Agrarian actions in Mexico and states, Court Federal and Local.

Join the IWIRC Community
A world of benefits is just a click away.