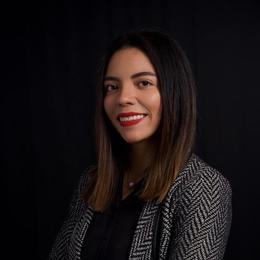 Member Profile
Patricia Cervantes
(she/her)
Senior Associate
Guerra, Hidalgo y Mendoza, S.C.
Paseo de la Reforma 509
Mexico City Mexico, 06500
T: 55199047786
Professional Bio:
Patricia Cervantes is a dispute resolution attorney with extensive professional experience in civil, commercial, and Amparo proceedings before Mexican courts. Currently, her practice focuses on bankruptcy and insolvency proceedings in which she has represented debtors and creditors. She also has been appointed as conciliator's and liquidator's assistant helping them with their assigned duties within bankruptcy proceedings. She has been recognized by The Legal 500 as a notable associate in the practice of Bankruptcy and Restructuring and Dispute Resolution: Litigation. She holds different Diplomas in International Insolvency Proceedings. From 2020 through 2021, she was elected Director of Social Programs in the Latin American chapter of The International Woman's Insolvency & Restructuring Confederation (IWIRC). Currently, she is the Academic Director of the IWIRC Mexico's chapter. Lastly, she was recently awarded the Chevening Scholarship of the British Government's Foreign, Commonwealth and Development Office (FCDO) and is an LL.M candidate at the Queen Mary University of London.
Join the IWIRC Community
A world of benefits is just a click away.