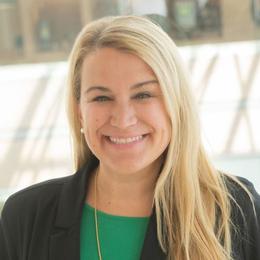 Member Profile
Tara Schellhorn
Riker Danzig Scherer Hyland & Perretti LLP
Headquarters Plaza
One Speedwell Avenue
Morristown NJ USA, 07962
T: 973-451-8562
F: 973-451-8719
Professional Bio:
Tara Schellhorn practices in Riker Danzig's Bankruptcy and Reorganization Group. Tara's practice is diverse and focuses on all areas of bankruptcy and restructuring including the representation of debtors, financial institutions, secured creditors and unsecured creditors. Prior to joining Riker Danzig, Tara served as Judicial Law Clerk to the Honorable Raymond T. Lyons, United States Bankruptcy Judge for the District of New Jersey. Tara currently serves as the co-chair of the IWIRC-NJ Network and as a Director-At-Large on the International Board.
Tara earned her law degree from Widener University School of Law in 2007. While pursuing her degree, Tara served as Editor-in-Chief of the Widener Law Journal and received the Widener Law Journal Award for Distinguished Legal Scholarship. She was also the recipient of the 2007 American Bankruptcy Institute Medal of Excellence.
Join the IWIRC Community
A world of benefits is just a click away.