Platinum Sponsors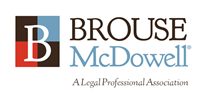 Brouse McDowell
Brouse McDowell is a full-service business law firm based in northeast Ohio. From offices in Akron, Cleveland, Naples, Toledo and Youngstown, our 80+ attorneys serve clients across the region and far beyond. We're a mid-size firm with the talent, diverse experience and national reach of a large firm and the unwavering service ethic and personal touch of a small firm.
Gold Sponsors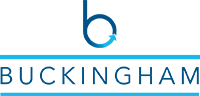 BUCKINGHAM, DOOLITTLE & BURROUGHS, LLC
Buckingham, Doolittle & Burroughs is Northeast Ohio's business law firm. We've served the Akron, Canton and Cleveland areas for over 100 years; therefore, this region has become our home and the businesses in this region have become our family. We don't just represent you. We support you and stand by you; we understand your business and become an extension of it; we celebrate with you and cheer for you; we go to great lengths for you, and we listen to you. For all of these reasons we are more than a business law firm. We are your partner in business

McDonald Hopkins LLC
We are a business advisory and advocacy law firm with lawyers in six strategic locations – Chicago, Cleveland, Columbus, Detroit, Miami, and West Palm Beach.

Our comprehensive legal services are provided by teams of specialized attorneys and professionals who recognize that clients expect us to understand the complexities of their business or individual needs. Our service and industry specialties are designed to meet the growing challenges our clients face in an increasingly competitive environment. We approach every day with an entrepreneurial spirit and keen insight that enable us to furnish enhanced value.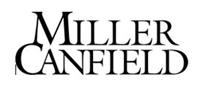 Miller Canfield
https://www.millercanfield.com/
Miller Canfield has one of the leading commercial real estate workout and foreclosure practices in the country as well as talented bench of creditors' rights, workout and restructuring professionals in the Midwest, including in Illinois, Michigan and Ohio. Focusing on assets in the Midwest, the firm has represented special servicers, investment banks, commercial banks and investors in billions of dollars' worth of non-performing loans. Our dedicated team of professionals has handled workouts for the City of Detroit, automotive, agriculture, manufacturing and in real estate for all property types and has litigated some of the industry's leading cases. Our team's deep knowledge of real estate law combined with our workout, bankruptcy and litigation experience makes us uniquely capable of developing the most effective strategies to enforce our clients' rights in alignment with their business objectives. We are committed to providing our clients with unparalleled client service, finding the most efficient and cost-effective way to meet our client's needs while maximizing recovery. Our workout, creditors' rights, commercial real estate and foreclosure and bankruptcy practice is backed by more than 250 attorneys and paralegals across all practice areas and industry teams, including specialties in agriculture, automotive, tax and environmental law. For over 165 years Miller Canfield has effectively represented numerous financial institutions—some for more than a century and other business clients.