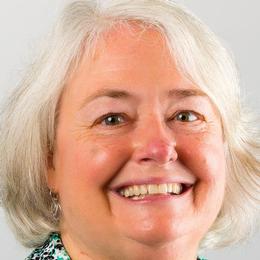 Member Profile
IWIRC Administrative Director, IWIRC
Armstrong & Associates International, Inc.
P.O. Box 249
Stanardsville Virginia United States, 22973
T: 434-939-6001
Professional Bio:
I have a B.S. in Accounting (1987) and an M.S. in Taxation (1997), both from George Mason University. I am a licensed CPA in the Commonwealth of Virginia since 1992. I started working for the Federal Government in 1983 when I was a junior in College. I worked full time and went to school full time at night to get my degree. I started working as a clerk-typist for the General Services Administration were I waspromoted to an Accounting Technician and was responsible for among other things, paying the monthly telephone bill for the entire non-DOD federal government. I then was hired as a Budget Analyst by the National Archives where I prepared and maintained the annual budget of all the Presidential Libraries and the Federal Register. Once I had my accounting hours, I went to work for the Office of Naval Research as an Accountant. I was responsible for paying and monitoring the status of the Strategic Defense Initiative (SDI or "Star Wars" accounts). Strange bit of trivia, I also funded a DARPA project one of the Navy Captains I worked with said would revolutionize the world in about 10 years, at that time called "Arpanet". I didn't invent the internet, I just paid the bills for it!
When my son was born in 1990, I stopped working for the Federal Government and started Bedker & Bedker CPAs doing taxes for about 80 clients.
In 1996, I started working for Armstrong & Associates (the Association management company that runs IWIRC) as a part time accountant. That evolved into becoming the Administrative Director of IWIRC in 2003 and then on May 1, 2008, I become the owner of Armstrong & Associates International when the previous owner decided to retire.
For fun, I play clarinet with a local community band and enjoy spending time and working on our 21 acres of paradise in Central Virginia. Also spending time with our son, daughter-in-law and brand new granddaugter and our daughter and son-in-law.
My husband, Larry, is a consultant for a federal government agency.
Join the IWIRC Community
A world of benefits is just a click away.