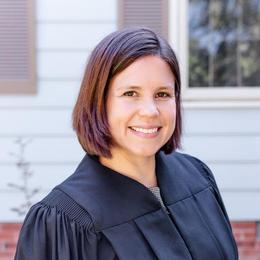 Member Profile
Hon. Elizabeth L. Gunn
Chief United States Bankruptcy Judge
District of Columbia
333 Constitution Ave, NW
Suite 2018
Washington DC USA, 20001
T: 202-354-3030
F: 202-354-3076
Professional Bio:
Hon. Elizabeth L. Gunn was sworn in as a United States Bankruptcy Judge for the District of Columbia on September 4, 2020. She received her B.A. cum laude from Willamette University and her J.D. cum laude from Boston College Law School.
Join the IWIRC Community
A world of benefits is just a click away.